What Are The Best Sound Bars?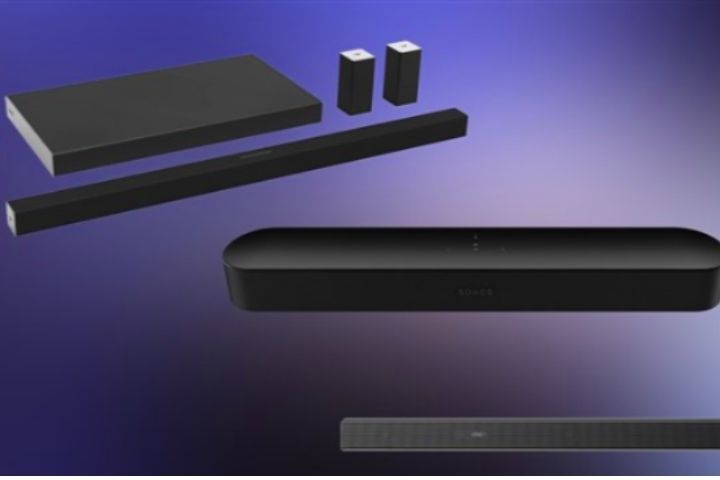 Sound bars are used to solve the big issues of flat TV's sound. Big TV/ Flat TV's have several drawbacks: the main one is that most of these televisions project the sound backwards, so a lot of audio quality is lost. Installing one of these bars is a good solution to this problem and will make you enjoy the movies in a different way. 
Soundbars have come to wage war on old home theatre systems. With them, it is no longer necessary to fill the room with cables and speakers for your television. Also, unlike older systems, a good soundbar does a pretty decent job of playing music too
Bose SoundBar 500
It is slim and stylish. This soundbar is designed to suit any space and features subtle details such as LEDs (they change colours according to the mode) that add a nice touch. 
The Bose Music app is necessary to install this soundbar. It is available for Android and iOS. The application performs practically the entire process and is very easy to use. Connect to speakers, WiFi connection and other accesses.
From the app, you can also play music from online streaming services like Amazon Music, Deezer, and Spotify.  Connecting with Alexa is also very easy and the built-in microphones pick up your voice beautifully, but not if you're using the bar to play loud music.
In Adapt IQ mode, the stereo image is perceived a bit wider, while in standard mode the bass sounds more natural. Explosions and movie effects are very loud, but they don't have the depth you get with a subwoofer. The mids and highs are solid. Dialogue scenes appear bright and clear. The performance is excellent in the low-mid and high tones, it only leaves something to be desired in the lower frequencies.
Pros
Rich bass and detailed treble can be controlled by Alexa.
Cons
Somewhat expensive, the sub-basses leave something to be desired.
LG SL8YG
It works with Bluetooth or WiFi using Google Cast. With the cube-shaped subwoofer and the straight bar with rounded corners, the LG SL8YG soundbars have a clean and very neat look. It is a 3.1.2 channel system that allows you to reproduce the Dolby Atmos and DTS-X codecs.
It integrates a  40W central driver, dual 40W drivers for the front panel and two additional drivers that emit the sound upwards.  It has touch buttons on the top panel to control power, volume, playback, select the audio source, mute the soundbar and activate Google. It comes with a  220W subwoofer that connects wirelessly with the LG soundbar. It also comes with a remote control that allows you to control all the functions of the bar and various extras such as sound effects, Bass Boost, adjust the treble and bass, etc. 
The subwoofer delivers great performance. It is very balanced and sounds good, even at very high volumes. Those 440 watts of power are noticeable and enough to enjoy any movie or break the glass in your house with your music.LG has us used to good quality equipment and the LG SL8YG is no exception
Pros
Powerful and adjustable audio, wireless subwoofer.
Cons
It is a little expensive.
Samsung HW-Q60R
Samsung HW-Q60R soundbars have a classic design, similar to previous models, although it is a bit wider. It features a metal mesh on the front that protects the speakers and has a good build quality. The performance of these speakers is great for watching movies and listening to music. The best thing is it does not distort at any volume level.
Behind the front mesh hides a screen that shows you the volume level and information about the playback. In terms of connectivity, it integrates an HDMI output, a digital optical input and a 3.5mm one.. It works with Dolby Digital and DTS codecs, the formats most used in Blu-Ray discs. However, Dolby Atmos and DTS: X object-based formats are not supported.
These soundbars work with Bluetooth technology, which allows you to synchronize them to phones, tablets or any compatible mobile device. They also come with the Samsung Audio Remote application, from which you can control all the functions and equalize the sound.
Pros
Sound quality, price/quality ratio, power.
Cons
Dolby Atmos and DTS: X formats are not supported.