Nokia 1 Plus, The Smarter Smartphone Accessible To All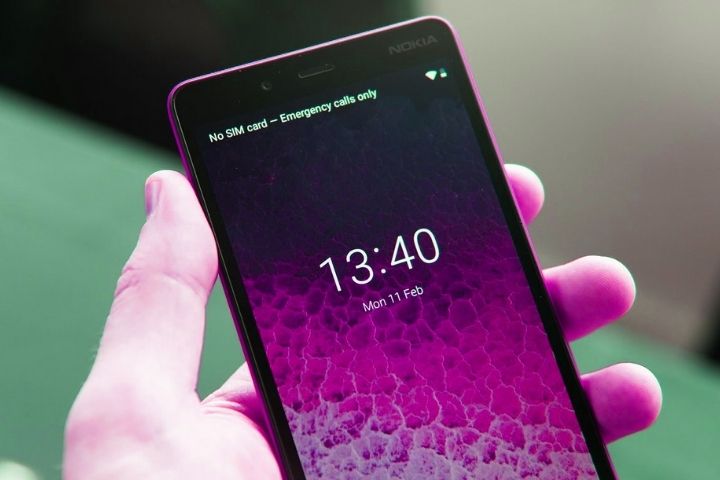 Nokia 1 Plus : A smartphone of exceptional quality with a large screen, the latest version of Android and a premium design.
HMD Global, the home of Nokia phones, today announced the release of the Nokia 1 Plus, the newest member of its Android smartphone family (Go Edition). As one of the first smartphones to ship Android 9 Pie (Go Edition), the Nokia 1 Plus offers excellent image quality encapsulated in a premium design with a large screen. Users can now enjoy all their favorite apps and games, as well as the latest features of Android (Go Edition) such as Google Assistant Go.
Modern Design And Visual Comfort
The Nokia 1 Plus is indeed designed from a polycarbonate shell colored in the mass, unpainted, which allows it to resist any alteration in case of scratch or scratch. Machined from 3D tools and innovative materials, it gives the Nokia 1 Plus a honeycomb nano-texture for a comfortable grip, rarely seen in the entry-level segment.
With the Nokia 1 Plus, HMD Global unveils a smartphone whose screen corresponds to a mid-range product, and this at a very affordable price. Reduced borders free up more space for the Nokia 1 Plus' 18:9 5.45″ IPS full-screen display and provides better viewing quality for web browsing, streaming content and playing video games. With a thickness of only 8.55 mm, the Nokia 1 Plus brings comfort, modernity and quality to as many people as possible.
Capture Stunning Selfies With Beautify Feature
With its front sensor with field focus and its rear sensor equipped with autofocus, the Nokia 1 Plus allows you to get photos with a high level of detail and optimize selfies thanks to the Beautify function. The latter allows users to perfect their selfies by smoothing the skin texture and bringing out their best profile. 
All of this is powered by a MediaTek MT6739WW processor (quad-core 1.5Ghz), designed to provide optimized photo quality, with color-adaptive noise reduction, providing a high-quality experience at an affordable price. Designed to be less energy-intensive, this processor significantly improves the experience of the Nokia , and allows users to capture their favorite memories and share them on social networks, seamlessly.
Secure And Always Up-To-Date Version Of Android 9 Pie (Go Edition)
Delivered with the latest version of Android 9 Pie (Go Edition), the Nokia 1 Plus is designed to offer a smooth and responsive experience, which improves over time. Users get more space for their photos and videos thanks to free, unlimited storage in high quality with Google Photos11. Android 9 Pie (Go Edition) apps are designed to run faster and consume less data.
Users will have full access to the Google Play Store with apps optimized for Android (Go Edition). All essential apps such as WhatsApp and Facebook are available, as well as immediate access to Google's latest experiences like Google Assistant Go. With custom apps like YouTube Go, they'll be able to watch shows selected for them, choose playback quality, and even download videos to watch later offline, at no extra cost.
HMD Global is very pleased to bring the promise of a pure, secure and always up-to-date version of Android 9 Pie (Go Edition) to the Nokia. The latter comes with no bloatware, overlay, unnecessary user interface or pre-installed apps or hidden processes that would affect battery life. It also offers next-generation security features such as verified startup and an easy-to-use dashboard to track and monitor data consumption.