What Are The Main Types Of Industrial Robots?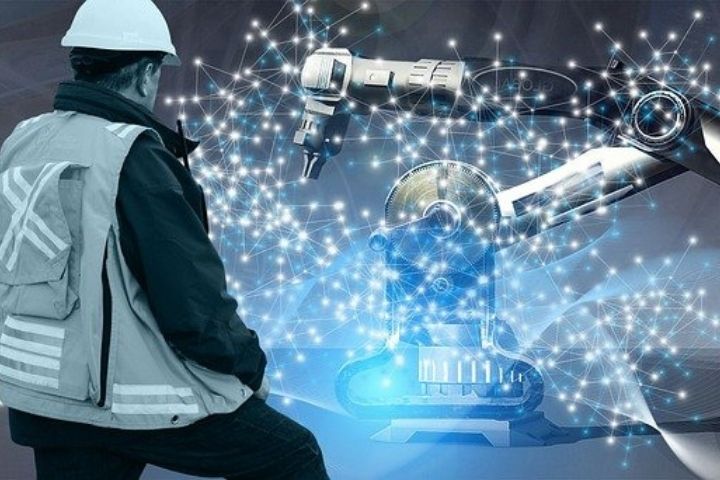 A  Industrial robot is a programmable multi-axis manipulator. It is designed for the automation of industrial processes that are repetitive or require a lot of effort. The production processes in companies are one of the aspects that has most benefited from technological advances, specifically, from industrial automation. 
This great step in the welding industry has essential components that have evolved to facilitate and optimize production lines. These are translated into the various types of industrial robots that give greater productivity to the productive chains. An industrial robot is one of the most used tools in process automation. 
What Is An Industrial Robot?
An industrial robot is a reprogrammable multifunctional manipulator, capable of moving materials, parts, tools, or special devices, according to variable trajectories, programmed to perform various tasks.
Main Types Of Industrial Robots
Robots are one of those that indicates the classification that corresponds to them. They can be defined in:
Levels of autonomy, that represent the total number of joints that compose them. Accessibility is the number of points accessible to the terminal point, according to the geometric configuration. Degree of positioning, it measures the exact level of movements in a programmed activity. 
Supported load is the ability to carry a certain weight and transport it. Depending on these elements, without forgetting their geometric configuration, the main types of industrial robots can be determined.
Scara Industrial Robots
This robot's difference lies in the incorporation of a final axis of the Z plane. With this it is possible to rotate the tool in the final part of the robotic arm.
Therefore, Scara robots are the best machines for assembly processes. However, they are not as universal, as the termination of the arm shortens its reach.
Cartesian Robot
These are characterized by being positioned by 3 linear joints. In addition, they make perpendicular movements from the 3 Cartesian axes X, Y and Z. This robot provides an adequate level of precision and repeatability, easy programming, and is inexpensive to purchase. These can be: weld, place or choose efficiently and cheaply. Therefore, it is an economical solution for the industry, as it executes simple operations. 
Redundant Robot Types
The redundant or cyclical ones can put their tool in a certain position and under different postures. Unlike 6-axis robots that can only have one posture for a certain position. The redundant ones are like a human arm that can hold something and at the same time move the shoulder and elbow.
Computer Controlled Robots
These are manipulators or multifunctional mechanical systems, controlled by a computer, which is usually a microcomputer. In this type of robot, the programmer does not really need to move the element of the machine, when preparing it to carry out a job. 
The computer control has a specific language, composed of several instructions adapted to the robot, with which an application program can be made using only the computer terminal, not the arm. This programming is called textual and is created without the intervention of the manipulator. The great advantages offered by this type of robot make it quickly become established in the market, which requires the urgent preparation of qualified personnel, capable of developing programs similar to those of a computer type.
Double Arm Machines
Finally, one of the most complex types of industrial robots is the double-armed one. This is so because they work symmetrically on a single object. In addition, they have vision and force-sensing functions.
These can do autonomous tasks. Within them they can make decisions and do complex actions such as the identification of shapes or the adjustment of quantities and forces.
Degrees Of Freedom
These types of industrial robots are named for their joints that can place their gripper in a position with 3 movements. This allows more flexibility for different tasks or industrial applications. In addition, they have the ability to transform into collaborative robots.