How Long Has Cable TV Been Around?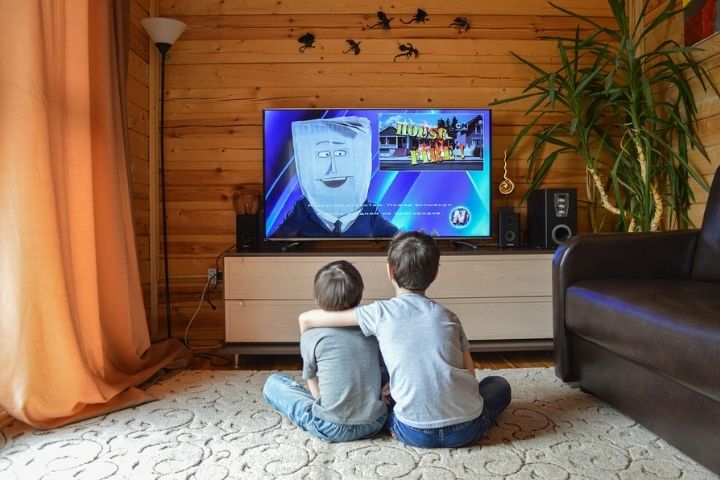 Today, cable TV shapes the entertainment industry of the United States. Despite facing severe backlash from the cord-cutting community, it still shines and reaches every corner of the country. The advancement in the cable infrastructure and better service quality has made it a consumer favorite. For example, Spectrum cable is a top-notch provider that offers an extensive channel lineup, DVR, on-demand, and premium channels with its TV plans. These features are highly commendable. The question becomes how cable TV came to this point from its traditional self.
The cable made its breakthrough in the early 1940s and started to produce broadcasting signals that were a better and reliable source of signal transmission at that time. The cable providers used to have large antennas for a better TV reception back in those days. The cable TV industry is 50 years old and the market has evolved immensely. The market is more stable and its robust infrastructure helps to deliver great service quality with all the modern-day features. As a result, people can now watch high-quality reception whenever they want to.
Let's find out how did cable TV was able to reach this position:
The Early Years
Cable TV originated in America in the early 1940s. After 10 years since its inception, the cable infrastructure was already providing service to more than a thousand subscribers nationwide. This made them realize the potential of this technology and they began finding new ways to broadcast the signals as they were able to pick broadcast signals. This ability to receive signals from a long distance allowed providers to look for better options. The market grew even further and by the 60s more than 800 cable providers were already working in the country. This attracted the investors as well and we saw a great influx of capital from established businesses.
However, cable TV required legislation and needed certain policies to limit the powers of these operators to showcase content. Therefore, FCC came into existence in the 70s. The goal was simple. Its job was to formulate policies to broadcast any sporting event or TV show. These policies were matured over time. By this time, cable TV had more than 16 million subscribers already. More and more channels were established in this new dawn of TV-based entertainment. Although the number of channels was less, yet it was able to get a huge audience.
The New Dawn
The new millennium brought new hopes and plans. By this time, cable TV was already established and was evolving according to the needs of consumers. As a result, cable companies were not shy in experimenting with new technology and features to make the user experience a bit better. Therefore, services like on-demand, interactive TV, and subscription video. As a result, cable became an ultimate choice for internet services with the growth in broadband data. The digital TV had a big leap in terms of VOD, HDTV, and other exciting advanced features.
Today, cable TV is entirely different than it used to be ages ago. Cable providers now offer internet and phone services in bundles with TV. The bundles can be customized according to the needs of the household. Moreover, cable TV has countless features. For example, you can get an extensive channel lineup. The channel lineup starts from 100 channels and goes as high as 300 channels. In addition, there are premium channels as well. There is a separate monthly charge for these channels.
Secondly, in response to the competition by the streaming services, many new features complement the service. With the influx of subscription-based streaming platforms, it is crucial to have a library of popular TV shows. Therefore, an on-demand library is offered that has thousands of movies and TV shows. You get the pay-per-view as well. If think you will miss a show, you can record it from your smartphone and watch it later on.
From a traditional service that has just the broadcast channels to this advanced next-generation entertainment, cable TV has evolved a lot with time. The cable TV now offers high-speed internet as well to support your daily use. Just get the right provider, mix things up, and enjoy endless entertainment on the go.