What Is Virtual Reality? Application Of VR In Health?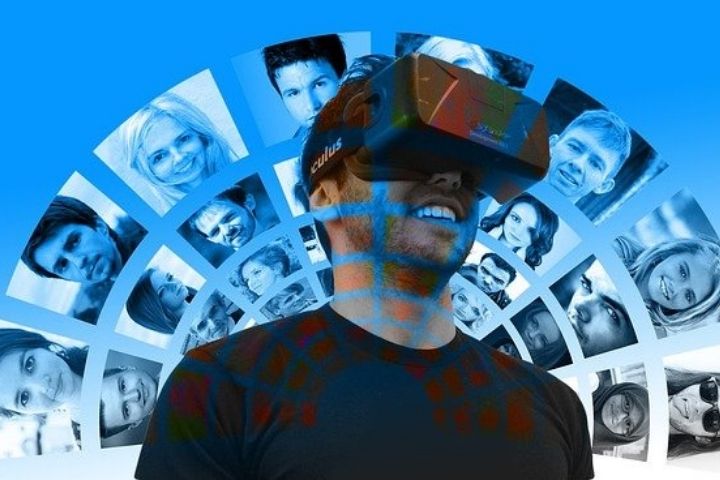 Virtual reality is an environment of scenes and objects generated by computer technology that has a real appearance. The user, through glasses or virtual reality helmet and other devices (controls, gloves, suits or other elements), has the sensation of immersion in the environment from which he receives stimuli and with which he can interact as if he were from reality treated.
Application Of Virtual Reality In The Health
A clear example of how virtual reality is being applied to clinical practice is the recent project at the Vall Hospital. Developed in 2016, this initiative uses it to treat attention deficit hyperactivity disorder (ADHD). The team uses hyper-realistic environments to increase the concentration of patients, a mixture of mindfulness and virtual reality.
The University of Valencia also relies on virtual reality to create initiatives that help patients. Under the name of Savia, a project has been created aimed at children with autism. To do this, they have implemented new educational intervention tools for children with autism spectrum disorders (ASD). Through three groups of video games, the child interacts with others, with their educators or with their parents to learn a series of key skills for their development.
University Hospital has presented The Dream Machine, a virtual reality room created especially for children and adolescents admitted to the hospital. This space will allow younger patients to travel to imaginary worlds or very far away, such as the ocean floor or other galaxies. In this way, it seeks to encourage patients during their stay in the hospital and reduce their state of anxiety when they receive treatment during their admission, thus favouring their recovery.
But there is more. For example, outside our borders, in the US, the University of Washington has designed a video game thanks to which patients are helped to manage symptoms such as pain and reduce their intensity. This is Virtual Reality Pain Reduction, a game that aims to make the patient forget about the pain.
How do you know if your mobile supports virtual reality?
Not sure if you have a mobile that supports VR Reality? Some mobile devices do not have the ability to support the contents of these files. It also happens that they are not compatible with VR Ready or Google Daydream VR, which is Google's virtual reality platform.
There are some programs that provide standard test options to verify if your phone is compatible or not, such as Benchmark. Among the most used programs that do not need virtual reality glasses to know if it is compatible or not is the VR Mark.
Test levels
It has three levels of tests that are differentiated by colours or rooms; amber, purple. 
Amber Room
In the amber room, the first test or test is carried out, since in this room it is verified if it is compatible with Daydream VR. This test is quite demanding for all types of mobile, even if they are of the latest generation. 
Purple Room
In the second room, which is the purple one, the temperature test of the device is carried out. It is verified by playing virtual reality scenes for a long time. This checks if the device gets too hot or slows down.
If the temperature of the device is very high, you may risk being damaged if it is used for a long time generating very high heat.
In the same way, if it becomes very slow with these types of videos, the virtual reality experience that you want to experience with glasses of this type will not be appreciated with the highest quality