How To Find Your Lost Mobile?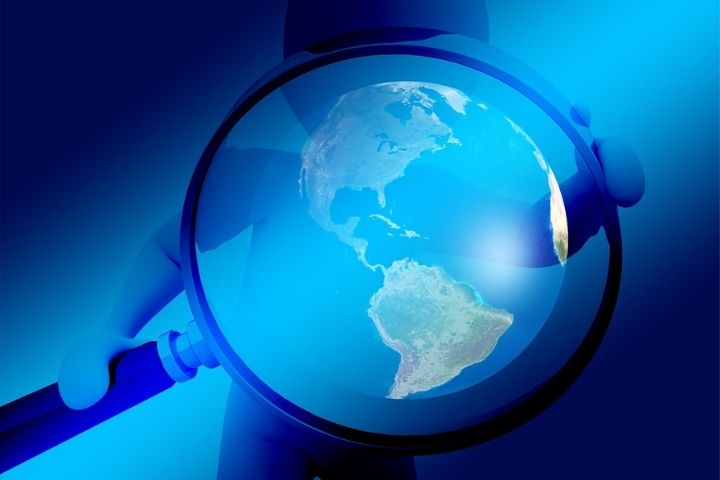 The same old story. You go to a thousand places during the day, you go to a cafeteria to have a coffee with your mobile on the table, you come home, you feel your pocket and… a chill runs through your body. You lost your mobile!
Losing your mobile is more serious than losing your keys. You have a whole life in there and, ultimately, it is your connection to the world. It is a feeling as if they had entered your home and your hard drive had been stolen or as if an extension of your body had been removed … But don't worry, everything has a solution. In this post we help you find your lost mobile.
Anti-Theft Or Loss Application For Android: ADM
Google Play already had its application designed and available to the general public to find lost mobile. It is called Android Device Manager (ADM) and now we explain its parameters and vicissitudes, but the novel thing is that Google has put this function in "My account" that we just showed you because many people miss downloading this application when it occurs the excitement of acquiring a new mobile. And of course, when they are lost, they can only cry out to heaven.
With this application, you can do everything that Google allows you in "My account – Find my mobile", that is, "call you" or make it ring, lock it with a password and erase the data remotely. To use it, first, you have to download it from Google Play, so you will enable it on your device (check first if you already have it installed by default and, if it is if it needs updates) and then access the web system to execute any of the options that we have listed.
To have it,  you must activate it. To do this, follow this path: go to "Menu", "Settings", "Security" and end in "Device Manager". You will find the option "Allow Android device manager to lock a device".
The following information will appear: "Activating the administrator will allow (…) to erase all data (…) Change screen unlock password (…) Lock screen". Hit "Activate". So far nothing new.
How To Locate Stolen Or Lost Mobiles With Google?
Google has launched an option that is not paid, it is totally free and in its eagerness to "colonize" the mobile spectrum, it has made it usable for both Android and iOS mobiles. If you have lost or stolen your mobile, now you can locate it. Do you want to know how to locate mobiles with Google?
If your smartphone has been lost or you suspect that it has been stolen, go to "My Account" on Google and once inside, click on an option that says "Find my phone". Immediately a map will be displayed before you where you can locate where you have lost your beloved body appendix and without any additional cost. Also, if your mobile is Android, Google offers you these options:
Make It Ring.
Ideal if the map points to your house and you have searched even under the cushions. An invalid option, of course, when you have the bad luck that when it got lost you left it in silence mode … So you will have to take the guts out of the cushions and rummage through the bottom of your closets (well, that's how you take advantage and you dust the house a bit, it was about time).
Lock It From A Distance.
If you think it may be in danger (for example, the map points to the mall where you were doing your shopping), this is the best option. That way you make sure no one is going to reach out and start calling their aunt in San Francisco or congratulating their grandson in Honolulu. Nor stick his nose in your photos, your profiles, files and other personal information.
Delete The Information That Exists In The Account :
Difficult decision, but practical (and necessary) when you think that it has been stolen or that it may be (or will end up) in the wrong hands.
Write A Note For Whoever Finds It.
This is the ideal option if you think that, according to the map guidelines, there are people you trust in the place where you left it. Whoever finds it will receive a note with your instructions for the mobile to return to its owner.
Other Interesting Android Apps
Apart from the one we have already explained, you can find other specific Android applications to search for your lost mobile:
Where's My Phone :
 direct competition from those who devised the Line messaging system to combat the omnipresent  Whatsapp. It is special because the application will take pictures of the place where your smartphone is located and will send them to you, as well as notify you by email if someone dares to unlock it without your consent. Of course, it also tells you where it is at that moment!
Android Lost. 
By internet or SMS, you can find your smartphone. You can turn on the WiFi and GPS to specify the search, delete data, activate the lock screen, etc. And the most interesting of all: it's free!
Find Your Lost iPhone With These Apps For Apple Devices
That tragic moment when you are going to get hold of your mobile .. and you realize that it is not there. You look for it, but it doesn't appear. If your iPhone has been lost or stolen, don't worry. It has a solution. If you do it from an Android device you will be redirected to Apple's iCloud, where it will display its skills to find its puppies of the different breed but same pedigree: be it an iPhone, a Mac, an iPad or an iPod … and even all your friends and relatives who have a device of the bitten apple! (oh, infidelities … tremble!).
If you've lost your device,  the first thing to do is be stop worrying and be, these are some of the applications that Apple puts at your fingertips:
Find My Phone
its price is zero euros. Yes, yes .. it is totally free. Although the terminal is silent,  it sounds an alarm that lasts for two minutes. In addition, you can block it, delete its data and, of course, find the exact place.
FoneHome
It is not free, but it is very, very worth it. We are not going to look like promoters of the brand, we just tell you why it is super interesting. In addition to all the typical functions of mobile locator applications … would you like to have a portrait of whoever took it from you with impunity? This one does.
Show a message on the screen as bait. If anyone sees it, bang, the automatic camera goes off! Interesting, right? And there is still more. Its splendid  GPS gives you up-to-the-minute information on its position.