Why Is Connectivity Important In A Company?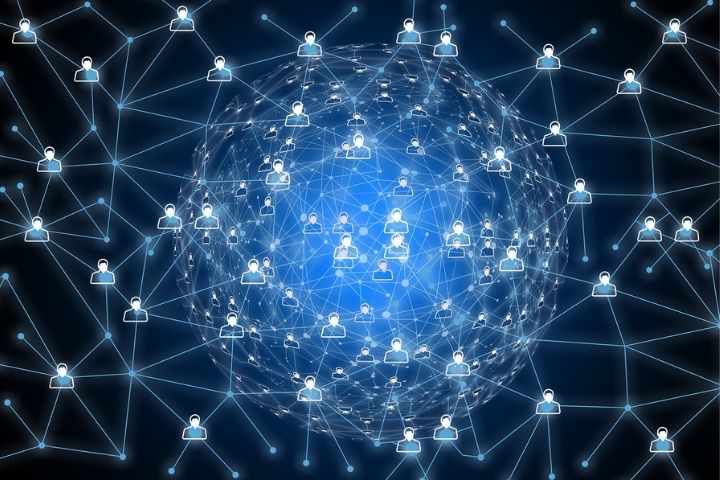 Connectivity is an indispensable phenomenon for any business, because it plays an essential role in a company's ability to satisfy and retain its customers. More than half of the world's population is connected to the internet.
In addition, businesses of any size can have employees, suppliers or customers anywhere in the world that require continuous attention. The connectivity thus becomes the safety net of any business and a competitive advantage that allows you to meet your goals efficiently and provide the customer experience.
What Is Connectivity In A Company? 
The connectivity of a company is defined as the way in which a business communicates with the actors that compose it, be these employees, customers or suppliers. Thus, some of the factors that play an important role in connectivity include computer systems and how they connect to other agents. Examples of connectivity tools
Collaboration and teamwork tools , such as online whiteboards that make information available to a previously defined group of people.
An extraordinarily dynamic tool for business communication is E-mail. Transformative at the time, today it has been complemented with other options but it is still relevant. 

Online conferences or Video calls: on the rise after the coronavirus crisis and the increase in 

Software for data storage and access, such as tools in the cloud that allow access from anywhere.

Especially important instant communication with customers, of which three-quarters expect a response in less than 5 minutes, according to HelpScout . This includes tools such as messaging applications, social networks or online chatbots. 
Importance Of Connectivity In A Company
Availability
To create an appropriate customer experience is essential today to ensure the success of a business and connectivity is the way to achieve it. 
Relations between company and customers must be closer than ever, especially considering that the competition is just one click away. Therefore, companies must ensure that they optimize all communication channels to serve customers where and when they need it. 
Collaboration
A connectivity right is also the way to ensure that employees of a business can communicate among themselves and with their suppliers, particularly with the rise of telecommuting. Internally, it is necessary to guarantee access to employee information.
Programs that work in the cloud (ERPs, CRMs, storage systems …) are essential today. Connectivity fosters efficient collaboration in projects, giving wings to creativity and enhancing internal communication to improve employee motivation. 
Advantages Of Having Good Connectivity
Marketing And Branding Optimization
Offering instant customer service and frictionless communication is a competitive advantage for any company, which improves its ability to respond to the needs of its customers and therefore its brand image. This in turn translates into more leads and better customer retention. 
Do you need advice on digital marketing?
Productivity
Connectivity implies the possibility of instant and frictionless communication. This means freeing teams from repetitive tasks and improving their productivity, since they do not waste time on communication processes and can understand the needs of the person on the other side more quickly.
For example, through collaborative tools, which allow team members to instantly exchange messages to move a project forward, rather than waiting long periods of time between responses.