What Is Personlaized Marketing? Effective Examples Of Personalized Marketing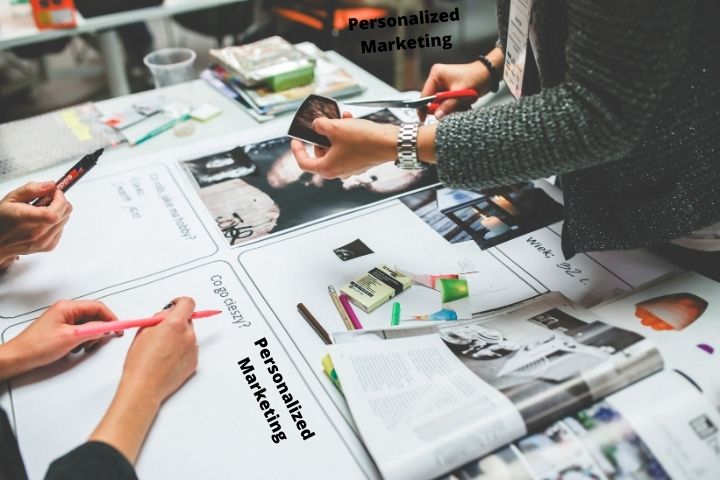 This is the core of the now classic New York Times article How do companies know your secrets? , written by Pulitzer winner Charles Duhigg. It was the follow-up to a topic that at that time had become a public incident: an irate father went to one of the Target stores in the United States and demanded to know why his daughter received coupons to buy products from baby. Target was able to detect the pregnancy and personalize the promotions it sent out thanks, in part, to a thorough (and completely legal) process of data collection and analysis.
Here are a few examples of personalized marketing
Strengthen The Personalization Strategy Of Your E-commerce Company
Is it an effective marketing or an uncomfortable action for the consumer?
The article describes exactly the information gathering process and why psychology makes it easy for marketers to personalize the messages they send. But how it put into reality? We do some more research and share what we find with you.
What Is Personalized Marketing For?
Personalized marketing has brought many benefits to companies. Even marketers claim to see a 56% increase in their sales when they use personalized experiences. Your application can also increase customer engagement with the product and can earn more money.
However, getting to know each of your existing prospects and customers can be a bit of a chore. But with personalized marketing strategies and effort, you will gradually strengthen that level in your company.
We share some examples of companies that have already implemented personalized marketing and achieved truly unforgettable experiences for their clients.
1. Target: Customization Of Promotions
Let's continue with the Target story. We think it might be helpful to give you more insight into how this retail giant managed to predict such a personal event. In her article, Duhigg explains that each Target customer is assigned a guest number after their first interaction with the brand.
This changed the rules of the game. "Once consumers establish habits, it is incredibly difficult to change them," explains Duhigg. Unless there is an important event in a person's life, such as discovering a baby is on the way. Suddenly, there is a deadline and people start buying products they have never bought before, such as "a cocoa butter lotion" or "a bag large enough to double as a maternity bag," the article details.
This type of behaviour triggers Target's predictive score, after which the customer will begin receiving special offers on baby products.
Conclusion
While we must admit that this level of marketing personalization is fascinating, it could also backfire. Duhigg sums this up perfectly in his article:
2. Netflix: Search For Subscriber Content
When it comes to Netflix, there is no denying how impressive its level of personalization is with its consumer. The NGCX portal offers us a look at the beginnings of the platform, where it only used a basic search model by keyword. But nowadays it uses very advanced algorithms to offer its subscribers recommendations of the content they like the most and what they have previously seen.
Its impeccable personalization strategy is based on content classification and selection of tests. This makes it easier for the subscriber to make decisions and saves them unnecessary frustration from not knowing what they want to watch.
Conclusion
Personalized marketing is about taking advantage of the information you have about a client or prospect. Netflix knows this very well and creates incredible synergy with its subscribers to give them just what they want. Although it is a complicated task, the results are unmatched. During the first quarter of 2020, the platform saw growth of 16 million new subscribers, which is considered the largest increase in a quarter since its 13-year history.
3. Spotify: «Weekly Discovery» list
In 2015, Adam Pasick wrote a story for Quartz explaining the "magic" behind the "Discovery Weekly" list: a personalized list of songs that Spotify thinks a certain user will love.
Thus, create a list of songs that you have not listened to, but that, potentially, you will love.
The technology behind this belongs to Echo Nest, a " smart music company " that Spotify acquired in 2014. "If users forward a track within the first 30 seconds, the algorithm interprets that gesture as thumbs down for that track and artist in particular, "explained Spotify Product Manager Matthew Ogle and Spotify Engineering Director Edward Newett to Pasick.
Conclusion
Most personalization initiatives won't be perfect. Even with an incredible algorithm, they are well-founded guesses at best of what might apply to your customers. For that reason, it might be best to adopt a conservative approach to your recommendations, especially during the early stages of your personalization efforts.