Eight Digital Marketing KPIs You Can't Ignore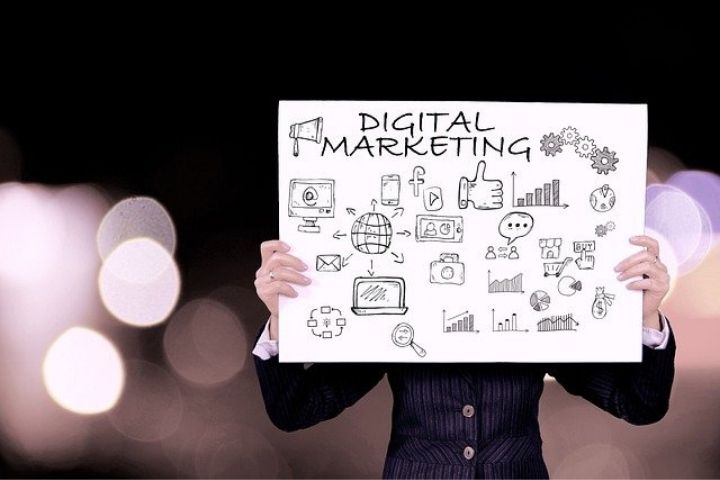 The marketing world is continually changing. Especially in our modern digital age, it can be hard to gauge what works and what doesn't when it comes to marketing strategies. Luckily, several key performance indicators (KPIs) can measure how a company is performing in the long term. Monitoring and meeting these KPIs regarding the customer's journey and experience is a key part of a marketing specialist's job. Let's take a closer look at eight KPIs essential to tracking long-term performance and monitor payoffs on marketing efforts.
Social Media Growth
One of the most straightforward and easily accessible key performance indicators is your social media growth. Social media is a powerful tool that is free or low-cost to operate. Using your social media effectively leads to a growing client base. Social media also allows you to interact directly with your audiences to create stronger relationships and attract new clients. Tracking social media growth is simple because you can easily track followers on Instagram and Twitter and Facebook likes. Many social media sites do the statistical analysis for you, making it easier to keep track of.
Website Traffic
Monitoring your website traffic can indicate what's working on your site and what isn't. In addition to telling you about your site's user experience (UX), looking into website traffic gives you a better picture of your client base. You should be monitoring who is coming to your site, what they are looking for, how they found you, and whether they got what they wanted from your page. You can tell these things in a myriad of ways, including:
Number of page views

How many pages each user clicked on within your site

Session length

Bounce rate
Leads
Assessing your lead numbers is crucial to keeping your marketing efforts afloat.  Keep track of yearly, quarterly, and monthly lead numbers and make sure that they correspond with your marketing efforts. If they don't correlate, it may be time to rethink your strategy.
Strength Of Inbound Links
Inbound links bring users from other sites to yours through linked articles or blog posts. These improve your site's credibility, as they build your reputation as a source of expertise that other sites reference. This tactic is important in the world of search engine optimization (SEO) and can amplify your marketing efforts across the board.
Email Performance
It may seem kind of old school, but your company's email base is still incredibly relevant to overall digital marketing success. There are several ways you can assess how your emails are working, including:
Number of emails on your email list

How many people unsubscribe

How many people open your emails

Number of clicks your site gets through your emails

How many people use coupon codes included in your emails
All of these indicate the health of this area of your marketing strategy and may give you an idea of whether you need to make changes.
Cost Per Action Performance
Cost per action (CPA) is essential to most marketing platforms nowadays. Luckily, if you are using Google's CPA programs, there are built-in ways to assess how your efforts are doing week-to-week or month-to-month. If you see a dip, it is likely time to alter what you're paying to advertise.
Return On Investment
Return on investment (ROI) can be a little bit tricky, but it is the bottom line when assessing KPIs. It's important to compare your money spent on specific efforts and the amount of money these efforts bring into the company. While leads and potential clients are great, ultimately, you want to see financial gains for your marketing efforts.
Customer Retention
Monitoring how often your customers return or remain loyal is essential to understand what you're doing right. Leads and growth are great, but if people aren't sticking around or offering referrals to friends, they'll be a dead-end in the long run. On the other hand, understanding why one-time customers don't return is vital to increasing customer retention.
If you offer a product or service that doesn't require multiple purchases in a short time (such as construction work or RV sales), you may need to get creative about how to interact with your customers. This will help assess if you've retained their loyalty or if they'll go elsewhere next time. Referrals are an excellent way to track this for goods and services that are infrequently sought out.
Choose a Data-Driven Partner to Work With 
Monitoring your KPIs helps you understand where you stand. It can be hard to assess from reviews and comments alone, so looking at the big picture allows you to be more confident as you move forward with marketing strategies. These methods also give you a concrete yardstick when showing bosses and budgetary managers what you've done with your funding and can help you grow your marketing department into the future. If you're still struggling to track key performance indicators, look towards data-driven marketing experts to help you focus on the KPIs that matter.