5 Things To Consider When Buying Power Banks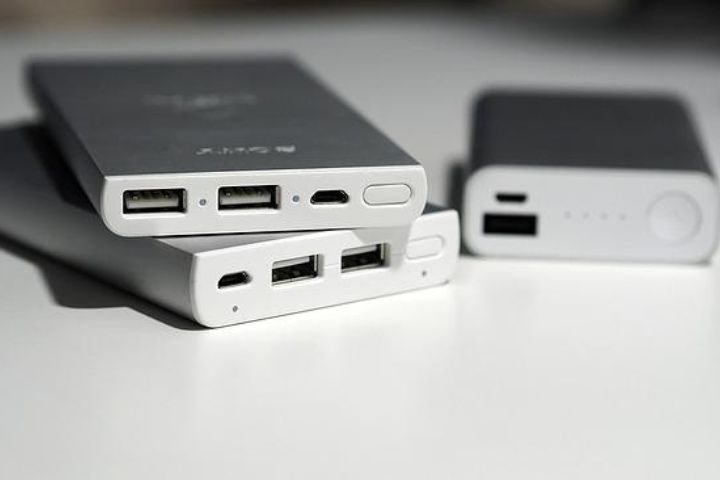 External batteries, also known as "power banks", have become one of the most popular accessories for smartphones. Although they offer more and more autonomy, as we have seen in the compilation of mobiles with more batteries, sometimes you need that extra energy when you are away from home for a long time. or when you use your phone intensively.
The market is full of different models of power banks, so it can be difficult to choose the right one for your phone. In order to help you make your choice, in this guide we are going to cover the 5 aspects that you must look at and analyze when buying an external battery or a powerbank: capacity, size, price.
What to look for when buying a power bank for your cell phone
Its Charging Capacity In mAh
One of the main aspects to consider when buying an external battery is, of course, its capacity. It is represented in milliamps per hour (mAh), which corresponds to the electrical charge that the battery is able to store. The more mAh the power bank has, the higher its power and the longer it will last. In the market you can find a very wide range of storage capacities, for example, Xiaomi has 5000, 10000 or 20000 mAh batteries in its catalog. 
Unfortunately, the actual capacity of the power supplies is far from the capacity reflected by these mAh, and this is something you should also consider. The elements chosen for its manufacture and the efficiency of the electronic circuit directly influence the actual capacity of the external battery, which is generally around 60 or 70% of the "official" capacity in most models. Regardless of the battery, it will never be able to transfer 100% of its energy to the phone, as some of it will always be lost in the process.
Charging Speed In And Out
Capacity isn't the only thing that matters when choosing this accessory for your phone, you also need to consider how long you'll need to charge the battery in question. To do this, you need to look at the input rate, which is represented in volts and amperage as "5.0V/2A". This means that the battery charges at 5 volts and 2 amps, which is enough to not have to leave it plugged into the charger for hours. The more current it accepts, the faster it charges.
While input speed is important, output speed is even more important because it reflects how much battery power is left when charging your cell phone and other devices. In the powerbank information you can find the maximum amperage (A) that each of its ports can supply, although the final amperage of the energy transfer will depend on the maximum supported by the device to be connected.
The charging speed of the input and the output is a key element in choosing a power bank.
When choosing a power bank, you can opt for a model with an intelligent charging system, which optimizes the process when several devices are connected to distribute the current and give each device the power it needs.
In addition, today you can find fast charging external batteries on the market that adapt to mobiles with this system. If you have a cell phone with fast charging, do not hesitate to get a powerbank with the same function to be able to charge it at the maximum speed.
Types And Number Of Charging Ports
In order for the power bank to charge your mobile phone, you need to connect it to your mobile phone. Therefore, you must consider the connectivity section of the powerbank to avoid any problems once you buy it. First, you need to look at how many outputs the power bank has, i.e. how many ports you have and therefore how many devices it can power simultaneously.
While looking at the number of charging ports the accessory has, you also need to look at what type of ports it is exactly. Most are standard USB sockets, but there are also sockets with the USB Power Delivery standard, which ensure faster and simultaneous charging of several devices.
For larger devices, such as laptops, you can look for power banks with 9V/12V DC ports, capable of transferring energy with maximum power and speed.
Battery Design And Size
Don't overlook the importance of the design, size, and strength of the power bank you buy. As stated earlier, the materials of the device are very important for the actual capability of the device. Also, more storage usually means a bigger and heavier battery.
On the market you will find small models, similar to a lipstick, which are ideal for carrying. Contrary to their easy portability, they have drawbacks such as their limited charging ports or a limited capacity which usually does not exceed 5000 or 6000 mAh.
If you are looking for more storage, you have the option of opting for "slim" external batteries or power banks, which have a design similar to that of a smartphone. These are very thin devices that are also convenient to carry and can reach up to 10,000 mAh. As we have already explained, a larger capacity battery has a significantly larger size. In exchange for energy storage of 15,000 or 20,000 mAh, you will have to accept a bricked power bank, which is much larger and heavier than other models.
The Price Of The External Battery
All the aspects mentioned so far have a direct influence on the price of the power bank you are going to buy. More capacity, more charging ports and more power are the features you should look for in this accessory for your mobile, but always taking into account the specifications you need and the investment you can afford.
Always look for the best price, but do not fall into the trap of possible manufacturers without quality who try to sell you external batteries of little use. To avoid these situations, we recommend that you buy devices from companies that specialize in power supplies, such as AUKEY, Belkin, ANKER or Xiaomi itself. You might have to pay a little more than for the bargains that catch your eye, but you can be sure you're buying a quality power bank.
Also Read : Best Monitors For PC