TOP 5 PDF Converters That You Must Try Today!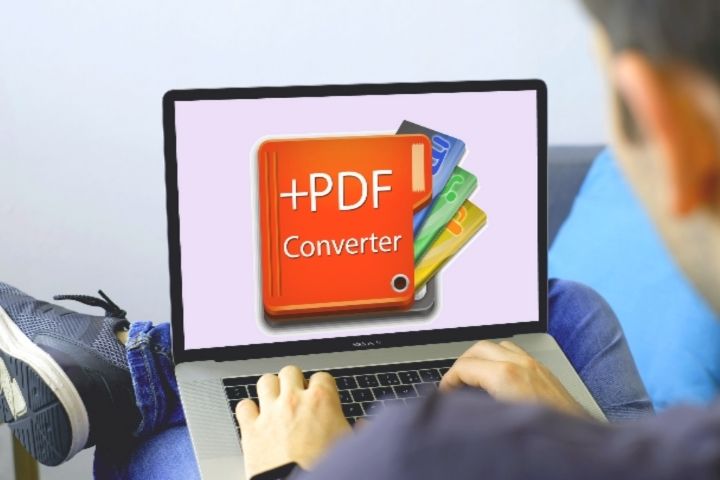 A PDF converter is a program that allows you to convert a PDF file into another editable format, such as Word, PowerPoint, Excel, image, or ebook. Furthermore, it is very useful for converting other documents or images into PDF, particularly for universal viewing, easy sharing, and archiving. The range of great converters is designed to meet a wide range of PDF file conversion requirements in a cost-effective, time-efficient, and overall convenient manner. One of the most important features is that it performs PDF conversion tasks while maintaining the original quality without any layout or formatting inconsistencies. In this article, you'll learn about a slew of online and desktop tools for converting PDF files quickly and easily.
1. PDFBear
PDF Converter, PDF repair tool, split PDF tool, PDF merger, and compress PDF tool are just a few of the features offered by PDFBear. From your device, select the file and upload it to the online PDF converter. The files are not saved in PDFBear's system. Within 60 minutes of conversion, all of the files you've posted to the server will be removed. Your content is only available to you as part of the security system. You can transform your file regardless of whether you're using Windows, Mac, or Linux. Word, BMP, Excel, PPT, JPG, PNG, GIF, and JBIG2 are all supported by this program and can be converted to PDF. PDFBear also supports PDF to Word, Excel, and PowerPoint conversions as a universal PDF conversion tool.
The file's effectiveness will not be jeopardized when it performs a conversion task. This PDF converter will easily monitor and select the highest quality option for you to use later. Users can rely on PDFBEAR for reliable service. With peace of mind, they can assure that converting from or to PDF has never been simpler.
2. Conholdate.Total For .NET
Conholdate. Total for.NET is a comprehensive collection of all .NET APIs provided by Aspose and GroupDocs. It gives developers the ability to function a broad range of file data processing from among their own. NET-based applications. Because it can generate, edit, print, compare, view, annotate, sign, optimize, browse, and transform between a wide range of popular document formats, this.NET package is a stop shop remedy for all types of documents. Total for.NET enables you to create a highly adaptable file processing system that can handle a wide range of file formats.
3. Soda PDF
Soda PDF is a software component that allows your company to easily achieve any document goal. To fit your requirements, you can edit, create, convert, sign, merge, split, or secure PDFs using this site. Use its powerful PDF editor and PDF converter to make changes to your documents. The simple PDF tools are designed to improve the efficiency of any document process.
The Batch tool lets you make or transform numerous PDFs at once with the quickest Microsoft Office to PDF converter on the business. It can also secure permissions to multiple files or folders and add watermarks, page numbers, and Bates numbering in a matter of seconds. Ensure protection between people and paper by using the E-Sign feature to sign, manage, and track electronic signatures wirelessly. OCR Edit allows you to quickly browse, acknowledge, and adjust text embedded within an image file or scanned document, saving you time and avoiding retyping. From your device with an internet browser, you can enter Soda PDF's entire line of products and techniques.
4. PDF Candy
PDF Candy offers users worldwide completely free offline and online tools for converting, splitting, merging, and rotating PDF files. PDF Candy was created by the Icecream Apps team, which implies it has a track record of high quality and reliability when it comes to processing PDF files. They created this remarkable toolset by combining the best features of their offline software to offer you the finest online encounter available today. All tools are provided for free and without advertisements. All of the tools are simple to use, and you can upload files directly from Google Drive, Dropbox, or by dragging and dropping them on the given toolbox.
5. iLovePDF
iLovePDF has all of the tools you'll need to work with PDFs right at your fingertips. All of them are completely free and simple to use, such as merging, splitting, compressing, converting, rotating, unlocking, and watermarking PDFs. With the simplest PDF merger accessible, you can integrate PDFs in any order you desire. You can as well separate a single page or an entire set of pages for easy conversion into different PDF files. Reduce the file size while maintaining the highest possible PDF quality. Convert your PDF files to Word documents with extreme precision. Lastly, you may use digital signatures to ask for signatures or sign your files.
Final Thoughts
The most powerful PDF converter is designed to elevate your PDF conversion experience to new heights of efficiency. Each of the programs listed here has the potential to provide you with outstanding results. As a result, now is the ideal time to choose the one tool that has pledged to tie the knots and make the most of the features available to you.