Top Phones To Buy In 2022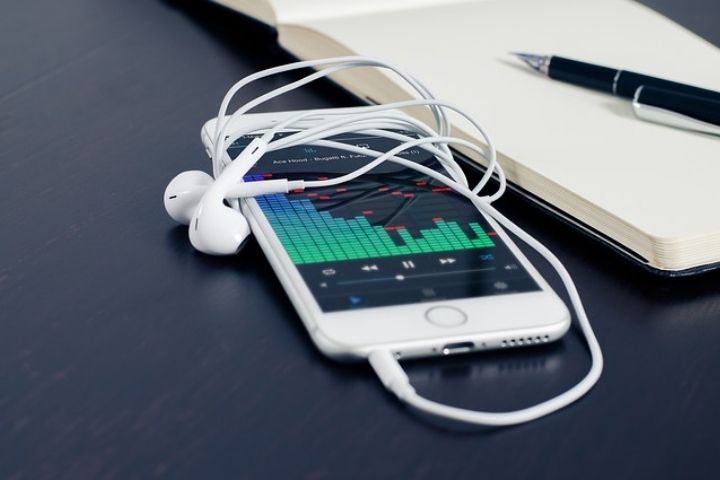 Phones To Buy In 2022 : You have decided to change your phone this year but are not sure which model you are turning to? Do not panic, we will allow you to see more clearly with a selection of the best devices available on the market in 2022. Whatever your requirements, there is bound to be a smartphone calibrated to fill you.
They accompany us on a daily basis and are always at hand to make a phone call, send texts or take pictures. The mobile phone is for many the number 1 object, the one that is just as essential in private life as in a professional setting. It allows you to communicate, share, find your way around, learn and even create.
The uses are indeed multiple and it is not necessarily easy to find your way around when the time to change smartphones has arrived. Faced with a plethora of offers, we can indeed quickly go around in circles. But our selection is there to allow you to see more clearly. The opportunity to better understand your needs and find the phone that is able to meet them. Before getting to the heart of the matter, let's clarify that all the devices presented below are 5G compatible!
Apple iPhone 13
A must-see brand, Apple releases a new smartphone model with the 13. It works via the iOS 15 system and has a Super Retina XDR display. It allows you to take beautiful photos and 4K HDR videos in Dolby Vision. This device has a powerful autonomy, which is a good thing since the charger is not provided. A beautiful smartphone, but at a fairly high price.
Xiaomi Mi 11
With this Mi 11, Xiaomi does not do things by halves and offers us one of its best phones. It features a stunning AMOLED display (which boosts OLED technology) delivering a 120Hz refresh rate and also relies on the powerful Snapdragon 888 processor. You can also count on a 108-megapixel wide-angle main sensor, a 13-megapixel ultra-wide-angle lens and a 5-megapixel macro lens. Enough to make splendid photos. A real war machine, housing 128 GB of storage and accessible at a very attractive price given the embedded technology
Xiaomi Redmi Note 10
Positioning itself as an entry-level model, the Redmi Note 10 is a must-have with excellent value for money. Its 90Hz LCD panel delivers a very clean rendering and as far as the processor is concerned, Xiaomi uses the Dimensity 700 here. The latter manages to maintain a fluidity of every moment, even with several applications open simultaneously. On the back, the phone reveals 4 lenses, respectively of 48, 8, 2 and 2 megapixels. On the front, it is an 8-megapixel sensor that takes over. Finally, for storage you can count on a space of 128 GB.
OnePlus North
Here is a very nice device that, given its price, is generous on the technical level. Choosing the Snapdragon 765G processor, the OnePlus Nord runs like a Swiss clock, even if it is actively solicited. Its AMOLED screen clocked at 90 Hz works wonders and it is not on this point that we will take it in default. Apart from some disappointing night photos, this smartphone does not fare too badly with 4 sensors on the back (48, 8, 5 and 2 megapixels), not to mention the front camera (32 + 8 megapixels). 128 GB of storage and a solid battery life (which can last a whole day) completes the picture.
Samsung Galaxy A52
Enjoying great popularity, the Samsung Galaxy A family welcomes a new member in the person of the Galaxy A52. Its affordable price does not prevent it from being sufficiently efficient, especially thanks to the presence of the Snapdragon 720G processor. The 120Hz OLED panel on the A52 does not disappoint either and regarding the storage capacities, you can count on 128 GB. And on the autonomy side, it's a big yes with an endurance around twenty hours! The only weakness of this model lies in the rendering of the photos, a little less precise and thin than in its competitors.
Huawei P40 Pro
Equipped with an OLED screen clocked at 90 Hz, the P40 Pro is very powerful and responsive. It shows above all a very high endurance with about twenty hours of autonomy on average. Regarding the photo sensors, we have a 50-megapixel wide-angle, a 40-megapixel ultra-wide-angle, a 12-megapixel telephoto lens and a ToF sensor. The latter uses infrared light to determine the depth between the lens and the intended subject. However, one point will divide: these sensors stand out from the back in a much more visible way than in the competition. It's up to you to see if it bothers you or not.
Samsung Galaxy S21
The Samsung Galaxy S21 also has a beautiful 120Hz AMOLED screen, which already makes it a high-performance phone. Especially since this model has lines with an appreciable finish. The fact that the back of the device is made of plastic may disturb some but the design remains very elegant. With 128 GB of storage, you have enough to keep a good package of files, videos and photos. Moreover, to take your shots, the S21 embeds a main sensor of 12 megapixels, another ultra wide-angle of 12 megapixels and a hybrid zoom of 64 megapixels.
OPPO Find X3 Pro

Sporting a sublime design and offering high-level performance, this OPPO Find X3 Pro stands out as an excellent high-end phone. The AMOLED display impresses with its rendering and is coupled with a refresh rate of 120Hz. This smartphone also offers 256 GB of storage. Equipped with 4 photo sensors, the device stands out essentially for its microscope function. This makes it possible to obtain shots with astonishing details that our eyes can not usually perceive. Another strong point: the fast charge with the battery that can go from 0 to 100% in 35 minutes.
How To Choose Your Phone In 2022?
Before setting your sights on a new phone, it is essential to take into account a number of criteria. Because by targeting a model that can meet your needs, you can ultimately earn valuable on the price. It is indeed useless to pay full pot for features that you will never use or then very little.
Also Read : Antivirus For Mac