What Are The Best Subwoofers To Buy?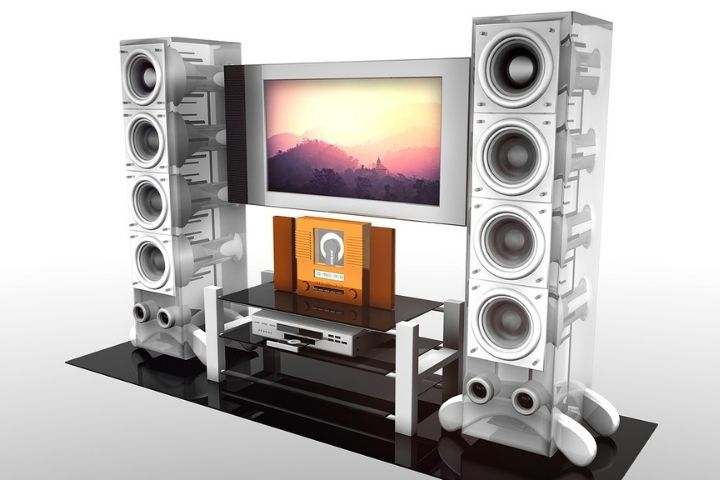 Subwoofers are to improve the sound of your stereo or your television, a good subwoofer allows you to enjoy better sensations, especially if you can perceive the lower frequencies of that sound. This equipment is capable of generating high quality bass because of  its powerful transducer and its QuietPort technology.
What Are The Functions Of A Subwoofer?
These are the speakers that reproduce low or bass frequencies. This is important for any sound system, not just for listening to so-called "heavy metal", as some people think subwoofers are needed in almost all existing musical styles. But, currently, they are essential when building a home theater. 
These allow the soundtrack of a movie to be heard practically as if we were inside a commercial movie theater. Only with a subwoofer is it possible to reproduce sounds with very low decibels. Cinema-wise, these subwoofers not only improve the overall audio quality, but bring realism to the effects. 
Hi-Fi and surround sound, achieved by technologies like Dolby Digital and DTS, would not be what they are without the help of subwoofers. When we do a comparison of subwoofers, we can realize that there are too many options, of different sizes, functionality and price.
JBL LSR310S
The equipment has a modern design with elegant and attractive finishes in semi-textured matte black. Its weight is 15.6 kilograms combined with its size. JBL is a benchmark brand in sound equipment. it has an output of 200W to reach a volume level of 113 decibels, more than enough to liven up a meeting with friends at home. 
It has Slipstream technology with which the subwoofer offers a cleaner sound, free of noise and interference. The four legs have been arranged at the bottom to raise the subwoofer off the ground, giving it dimensions of 44.8 x 39.8 x 38.1 centimeters. It has high performance transducers that have been developed by the same company.
Yamaha NS-SW300 250W
This Yamaha brand subwoofer model is one of the best options available on the market. It is made of materials of good resistance, with a robust body, being its square shape and easy to handle.  
It works with a frequency range between 20 and 160 Hertz. It has a powerful operation, with a root mean square of 250 watts, as well as a convenient sound. It consists of a modern and elegant design that is available in black, being its compact size. And its weight is much higher than other models.
Bose Bass Module 700
Bose Bass Module 700 model is one of the highest options in the brand's range of subwoofers, it is clear that its power level is also among the highest. The main advantage of this device is, it takes care of automatically eliminating the distortion generated during use with any audio source, so that the final sound is much purer and more pleasant than that of other products of lower quality. 
The QuietPort technology helps, with which the distortions typical of poorer quality devices are eliminated and that consequently generates a clearer and purer sound. This woofer takes care of processing those lower tones efficiently, so that each note has just the right weight and is not heard more or less than it should be.
PIONEER FS-SW40 Subwoofer
We have to indicate that this subwoofer manufactured by the prestigious Pioneer brand has wireless technology, which makes it ideal for not having loose cables anywhere in our home. This subwoofer is the ideal complement to any audio system. This powerful subwoofer has a power of 150 W output and offers great bass response with impressive volume and precision.
It installs quickly, thanks to its wireless connection, although you can always choose to connect it with cable. Its sound power is ideal for all those who want to enjoy their series TV or favorite movies with the best sound quality. Its dimensions are: 27.1 x 33.5 x 27.7 cms. It is also compatible with other audio systems; the manufacturer recommends using it in conjunction with the Pioneer FAYOLA FS-W40 audio system.