What Are The Best Virtual Reality Glasses?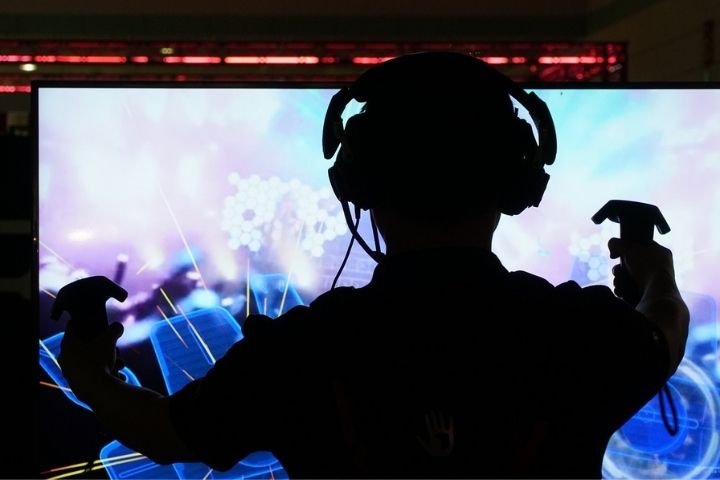 Virtual reality glasses have been one of the most powerful technological products in recent times. Are you thinking of buying some? Here are some of the Best Virtual Reality Glasses 
Virtual reality glasses enrich the user experience when consuming audiovisual content but, above all, playing video games. In addition, the variety of prices has made democratisation possible so that it is affordable for practically any pocket. It is important to consider which device you are going to use them for. For example, PC glasses are more powerful, since they have an operating system that supports more developed graphics and gaming features.
Glasses For Mobile
You have to bear in mind that the smartphone model will mark your purchase. Having said that:
Google Daydream View
As we always say, Google is everywhere. He could not join the VR glasses revolution and he has done so with the Google Daydream View, glasses that offer a 360-degree experience for both audiovisual content and video games.
Like the Samsung Gear VR, it also incorporates a remote to include your hands to make the experience more immersive.  
VR Shinecon
These are the best-selling virtual reality glasses on Amazon. The quality-price of these glasses is the most remarkable. You can regulate the lenses to correct myopia problems and wear them without glasses. You can also adjust the light and focal length to enhance your 3D experience.
Compatible phones: 4 to 6-inch screens

.
Samsung Gear VR
If you want the glasses to play, the Samsung Gear VR is the best. These glasses completely block the passage of light and offer a large field of vision.
But these are only compatible with Samsung devices, but the value for money is one of the best on the market. Very comfortable and accessible thanks to its side pads and its control.
VR BOX
VR Boxes are the cheapest on the market, it depends on what you want to do with them, you will see that they have more or less limitations.
If you want a completely immersive experience, they are not your glasses. If you are looking to consume content in augmented reality and entertain yourself with simple 3D games, you will have no problem.
Compatible phones: iPhone or Android with 3.5 to 6-inch screens
Cardboard
Despite being made of cardboard, they perfectly fulfil their mission. Similar to the Mactrem 3D. They can be used with any device. In fact, the experience depends more on the mobile than on the glasses themselves.
Recently, Xiaomi has also manufactured the Oculus Go for Oculus. A completely independent virtual reality glasses. They create incredible universes with their own games, they are cable-free and do not need another device.
PC Glasses
Before buying these glasses, you should check if the characteristics of your computer meet the requirements of virtual reality glasses. Some of the best-developed models for PC are:
HTC Vive 
HTC VIVE creates a completely immersive and real experience. The advantage of coming after the Oculus is that they have been able to improve aspects such as the relationship with the virtual world. The HTC Vive allows you to move through the virtual world by walking through the physical, which makes it a mobile immersion. 
In addition to that, thanks to the controls, your hands are also part of the game. If you have the PS4 and want some glasses that adapt to this device, take a look at the Sony PlayStation VR.
OCULUS RIFT
Oculus Rift was the first to hit the market. All this time it has served to position itself as the best-selling glasses and to maintain a strong alliance with Mr Zuckerberg.
This tandem with Facebook offers the possibility of including social actions in their video games, many of them already developed by the brand itself, improving the user's immersion, this being an immobile immersion.
 For a moment you will think that you are in another world. And do not worry if you are nearsighted and have to get rid of your glasses, the Oculus Rift have different lenses to solve any type of myopia.