What Are The Best Quality In-Ear Headphones?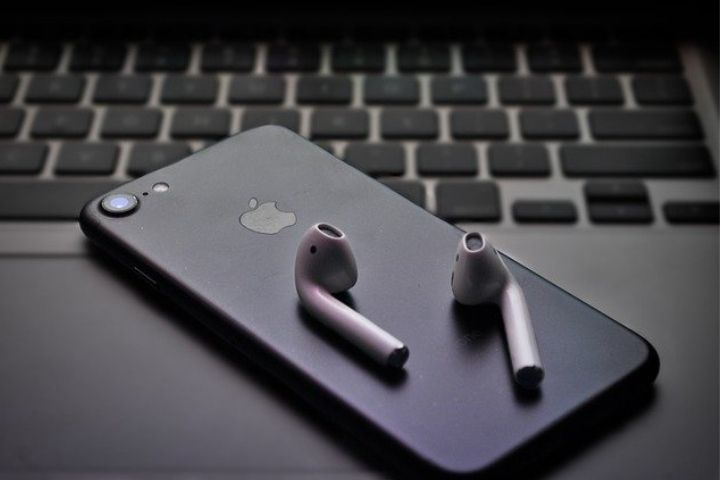 Many people are leaving behind not just cables, but the bulky feeling of wearing head-covering headphones. However, the wireless in-ear versions have broken records this year and possibly will remain the same for the next few years.
 In addition, this type of headphones allows a wide variety of uses like going for a walk or running, watching television or using them while doing chores at home. This technology today guarantees a fairly polished quality as well as a competitive price on the market, where you can find a wide range of prices adapted to all budgets. 
In this article, we are going to focus on the latter, which are popularly known as in-ear headphones. Thanks to the enormous variety of designs and brands, we can find the one that best suits the tastes and specific needs of each one.
Apple AirPods Pro
It is clear that the in-ear model from the Apple brand was the trigger for the great wave of wireless headphones that other companies brought to the market. This evolved version, which pioneered True Wireless Stereo, has improved overtime to reach the Pro version as one of the industry's flagships.
PROS:
Perfect match with the Apple brand.
Offers active noise cancellation.
A model with a revolutionary design.
CONS:
The battery does not meet the best expectations.
In the market, there are versions with better sound for this price.
Huawei Freebuds 3
With an aesthetic reminiscent of Apple's AirPods 2, but with a significantly lower price, these in-ear headphones have become Apple's great alternative in the in-ear market. We found a Kirin A1 processor as a strong point, which implies that they have good sound quality. They offer noise cancellation, but an autonomy without recharging in its base of just 3 hours, due to the high consumption that this supposes.
PROS:
Very high sound quality.
Flawless design.
Noise Cancellation.
USB-C charging port.
CONS:
Designed for only Huawei devices.
One of the worst autonomies.
Sony WF-SP800N
Sony WF-SP800N one of the best Sony in-ear models. Although they have a somewhat striking design, the ergonomics are exceptional, providing a lot of comfort, even for athletic exercises. 
The strong point is that they present a very advanced noise cancellation technology and an IP55 waterproof rating, with perfect resistance to water and dust. They have an autonomy of 9 hours, fast charging and an additional charging cycle in the base.
PROS
Exceptional autonomy.
The best water resistance (IP55).
High-end noise cancellation.
CONS:
Not suitable for all pockets
Xiaomi Mi Airdots Pro
It is not one of Xiaomi's newest in-ear models, but, given its drop in price and relevance, they have become one of the best in-ear models of the moment. We could consider the Airdots Pro as the high-end product of the Chinese brand, as it has noise cancellation and autonomy of 10 hours. It is easy to operate and comes with capacitive buttons on the very interactive headphones.
PROS:
Treble and bass are reproduced with very good quality.
Low-cost noise cancellation.
CONS:
Uncomfortable when using them lying down.
Noise cancellation is not great.