What Types Of Smart Lighting Systems Are Present?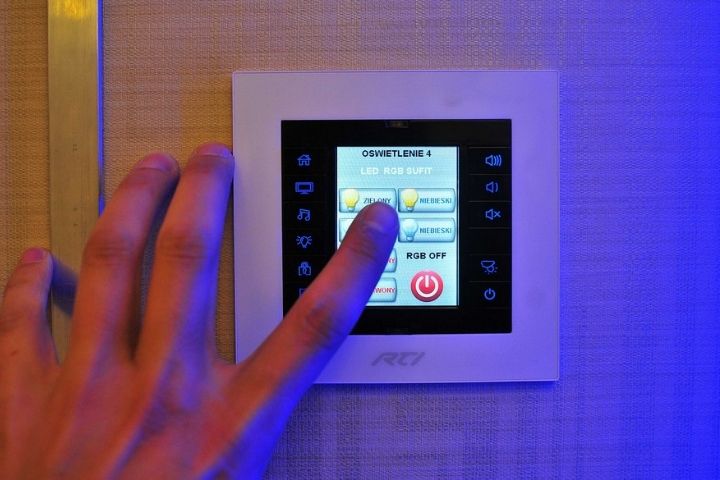 It is easy to install a smart lighting system and it even has a lot of benefits. Savings in the electricity bill, low consumption, more sustainable and respectful environment, healthier and recommended for our rest, and also, it will allow us to incorporate new control functionalities into the home to turn it into a smart home. 
It is very simple to convert the home into a more automated and customizable environment, and that is why we want to tell you about the advantages and star products of smart lighting.
What Is Smart Lighting?
We already know that everything that bears the smart label or smart has to do with being a digital device connected to other devices, to generate more control, information or data and favour more precise and comfortable management. Thus, smart lighting is one in which the devices that make it up, from light bulbs to switches, facilitate their on and off, dimming or even colour change from mobile applications .
It is possible in this way to manage them from the phone or establish activation schedules. Also, save energy through automatic shutdown systems. To do this, smart lamps and bulbs connect to a control device via Bluetooth or a home WiFi network, with the added possibility of being able to link them to a smart assistant such as Siri or Google Assistant.
However, the possibilities are expanded thanks to the interaction, through voice commands, with smart speakers such as Google Home Mini,  Lenovo Smart Display or Google Nest Hub.
What Is Smart Lighting For?
It has the possibility that intelligent lighting ranges from the most pragmatic and beneficial for any user, such as saving in energy expenditure , to the most particular and curious, dedicated to those who want to give a special touch to their home by playing with intensities and colors.
Savings And Programming
A LED lamp or bulb can provide 50,000 hours of operation, while a standard halogen could have an active period of 3,000. Obviously, investing in these types of lights will save you, in the first place, because it will take a long time until we have to replace them.
In terms of reduced consumption, there are two factors that are added to the previous one: the first is that LED bulbs are already low consumption (at 450 lumens, an incandescent bulb consumes 40 watts and an LED from 4 to 9); In addition, we can control our smart lighting systems remotely or by scheduling them for the hours needed, thus reducing unnecessary spending periods.
Increases Comfort And Atmosphere
Have you heard of circadian rhythms? You should know that our body is governed by daily cycles dominated by the incidence of light. Therefore, when the Sun has already set, it is important to be in low light environments so as not to spoil our subsequent sleep.
Simulations of those can be done in detail with smart lighting. We can regulate the intensity of the light and also the colour temperature to, for example, program the breakfast lighting as more intense and blue, to start the day with energy; and more diffuse and orange, in the evening, to rest and create an atmosphere prior to rest.
Alternative configurations and different proposals
Smart lighting also offers more curious alternatives to everyone's taste. For example, Philips Hue lights allow you to create Ambilight effects throughout a room so that the colour of the bulbs is synchronized with the TV. Thus, the light in the living room will turn green during a football game or will automatically dim according to the circumstances of each movie.
If you are a gamer, in addition, this type of light bulb allows you to adjust the colour of the light to increase the immersion. The Ambilight factor can be added to the possibility of tinting the entire room in red (or blue, or green…) to center the room on the screen or simply create a more welcoming environment.
What Types Of Smart Lighting Systems Are Present?
There are different types of smart light systems today. Some of them are:
Smart LED Strips
LED strips are those that we can place on the furniture and achieve the atmosphere of specific moments. They are very interesting for example for home theatre systems and video game rooms.
Smart Bulbs
We can find screw-in bulbs connected to a bridge or control hub and under the direct control of an application. In the case of lamps with a bridge device, these devices manage a large number of bulbs at the same time. These screw-in bulbs that can be inserted into any standard socket.
Those that work solely through the app generally only allow the handling of a smaller number of bulbs and lack advanced functions to synchronize with other devices such as alarm systems. They are the most affordable option.
Smart Plugs
Smart plugs are those that turn our old lamps into smart ones. If we don't want to change all the bulbs in the living room or bedroom, we can use a smart plug. These devices do not allow the colour or generate advanced actions, but they make it possible to turn the light on and off from an application or to establish operating schedules.