What Is A Digital Pen? What Are They For?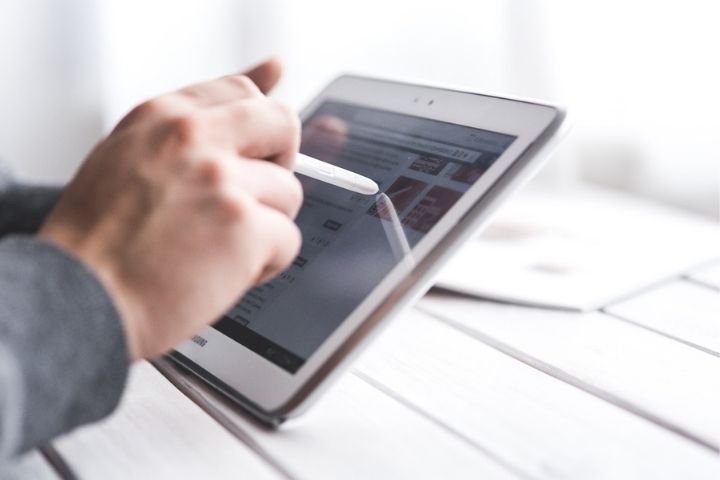 In this article, we're discussing about Digital Pen.
We take the decision to buy a stylus, as they are comfortable and very easy to use. Another advantage is that we can buy them at reasonable prices.
What Is A Digital Pen?
They are some devices that are capable of writing or drawing on a smartphone or a digitizing tablet. There are a large number of models and brands that manufacture them, since they satisfy our professional needs or if we are taking our first steps in the graphic arts.
 The characteristic that makes this tool stand out from the others is the precision it offers us, since the pressure point is smaller than our fingers. For this reason, it is one of the devices most purchased by designers and for the ease of use with different applications and drawing programs, as well as for designing or writing.
For What These Digital Pens Are Used?
Digital Pens are the tools that replace the computer mouse because its use is mainly focused on illustration, drawing or photography editing programs. They are very versatile because they allow us to make any drawing and annotations as with a real pencil, without using sheets of paper, so we will not always have to carry a sketch pad or notebook with us.
These Digital Pens are shaped like a traditional pencil and many include buttons, with which we will have greater reach and precision when working. These buttons provide us with the possibility of carrying out manual actions, without having to open the program menu.
In general, there are three types and each one is specialized to carry out a particular job. The first thing is that not all digital pens are the same.
Some Pens include PC software that allows the data stored in the pen to be transferred to be decoded later, turning your calligraphy into editable text. This function is as practical and precise as if you were typing it from a keyboard.
They are made to make printed texts editable on a computer. This is achieved thanks to OCR technology or optical character recognition. In the opinion of experts, IRIS Pen is a well-known example.

However, there are other types of optical pens that work by reading or tracking complex printed patterns, such as paper surfaces. Being useful for filling in forms, recognizing writing, sketches and various drawings.
Handwriting Pens
The interesting thing about this type of pens is that it allows you to combine the classic design of a pencil or pen with the technological functions of today. This subject is completely useful if you are a student who takes numerous notes in classes or conferences.
You will no longer have to transcribe them on your keyboard, they simply go directly to your computer, allowing you to edit and print them in conventional typographic characters. It is also useful for doctors; whose scribbles are sometimes illegible to patients.
Scan Pens
Scan pens are text scanners. They are shaped like a pen, which is why they are also described as scanner pens or OCR pens.
 Some of these pens come with USB sticks and built-in batteries to store things you scan while you're away from home. Others have long USB cables, but they are a bit easier to transport than conventional scanners.
Paper Tracking Pens
It allows the digital capture, transfer and processing of texts and handwritten drawings, all with a single paper and a pen.
The design has been achieved by incorporating a wireless transmitter, and the reinvention of paper through an extraordinarily complex pattern, almost invisible, but modifiable for different purposes and businesses such as a voting card, a mail-order catalogue request, or a form mail order, etc.