5 Best Noise-Canceling Headphones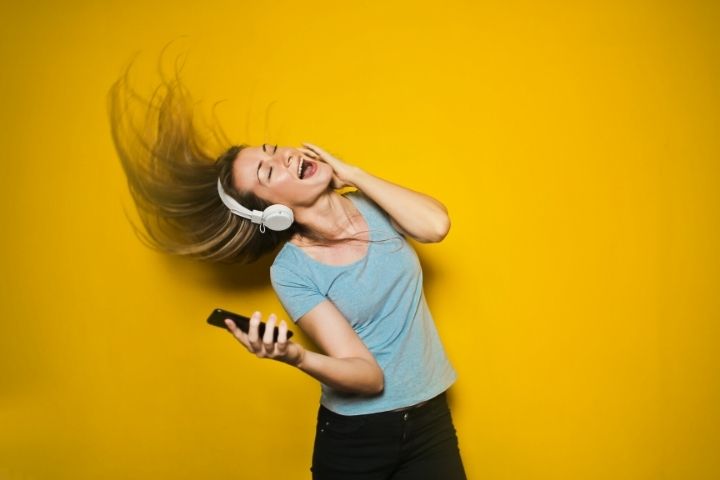 Best models with active Noise Cancellation, wired or Bluetooth. If you want to enjoy your favorite music and series in silence, whether you are on the street, by bus or in your own living room, stick your ear because these are the best Noise Cancellation Headphones
1. Sony WH-1000XM3
Sony is another of the big brands that could miss neither in this, nor in any top of noise-canceling headphones, and that is, the Sony WH-1000XM3 combines a wide variety of technologies and functions to optimize sound and cancel the noise. Why not wear the best sound system on your head? ( more than 30 hours of duration has its battery).
These Headphones use their high definition Noise-Canceling QN1 processor as a prelude to the real reason to get this model, its unmatched high fidelity sound. Spectacular bass coupled with natural midrange and treble is boosted by access to a built-in equalizer (with presets for different music genres) via the Sony Headphones Connect app.
The Good: The best sound system on the market, fast battery charging (5 hours per 10 min charge), a companion app to equalize sound.
The Bad: The microphone for phone calls or video calls isn't up to par.
2. Beats Solo Pro
If you are an Apple fan but its AirPods do not convince you, the Beats you will love, since although they are not the same brand, they have quick pairing functions, compatibility with Siri, and the possibility of sharing audio with other beats or AirPods.
With these headphones you will not need to put the music at full volume, the Noise Cancellation is so effective that you can listen to your favorite song or series anywhere without losing detail. Although the battery life of these Headphones is 22 hours with noise cancellation activated, we can remove it to increase it to 40 total hours, and if you run out of battery, you can earn 3 hours of playback with 10 minutes of charge. They go off and on just by unfolding them. The goal is clear, to quickly move from noise to calm and entertainment.
The Good: A comfort level far superior to the higher ranges, ideal for all-day wear, a good noise cancellation system, and multiple colors to choose from.
The bad: the application does not have an equalizer.
3. Apple AirPods Pro
What can we tell you about the AirPods Pro that we have not already analyzed? And it is that apart from being one of the best wireless headphones, even in a comparison with the AirPods 2, they have an amazing noise cancellation system for their reduced weight and size.
The Apple AirPods Pro stand out for a Noise Cancellation system that we can activate and deactivate at will (with a simple press) to save us a few hours of battery if we do not need it. In fact, it's surprising that its fit and comfort compete with larger, mostly padded on-ear headphones. Ideal for going to the gym and exercising, not only because of its clear size but because they are resistant to sweat and water.
In addition, if for whatever reason they run out of battery (something quite common for our misfortune) you can always count on 24 hours of extra battery thanks to its charging case.
The Good: Ability to turn Noise Cancellation on and off, water and sweat resistance, multiple ear shape adapters.
The Bad: Battery life is just 5 hours with active cancellation, and it doesn't have its own apps to equalize sound.
4. Sennheiser HD 4.50 BTNC
Sennheiser is a brand known for two things: offering a whole range of great Noise-Canceling Headphones for all budgets and offering very good quality in all its models. The HD 450 BTNC is not one of its top-of-the-range models, but its value for money makes it worthy of a place on this list.
A well-known brand, Noise Cancellation, a minimalist design, comfortable and with good audio quality. What else to ask for under € 150? Although of course, its soundproofing level is not on par with the high-end models, the result will surprise anyone who is not used to this function.
The quality of the mid and high sounds is quite pleasant and the lightness and fit of these helmets make it the ideal companion for a walk, study, or work.
The good: a very affordable price and a quality that matches.
The Bad: Battery life may not last an entire day of use, and noise cancellation isn't as strong as on other models
5. Bose 700
Bose is one of the most recognized brands worldwide for the quality of all its sound equipment. It is not for less, the Bose 700 is practically the best noise-canceling headphones on the market and that is why they are on this top. Of course, the quality of its materials and characteristics comes at a price, so grip because there are curves.
One of the few headphones with a variable noise-canceling system with 11 levels. To achieve this, the Bose700 uses 8 individual microphones and an application for the mobile phone that extends even more functionality of this device.
The quality of the Noise Cancellation system is also transferred to the quality of the calls, since this set of microphones will be in charge of blocking noise and amplifying our voice even 10 meters away from our mobile phone or computer, during the 20 hours battery that offers us.
The Good: Unique adjustable active noise cancellation system, compact and neat design, perfectly balanced audio even on calls.
The Bad: the price it has, being one of the most expensive at the top.