What Are The Best PS4 Controllers?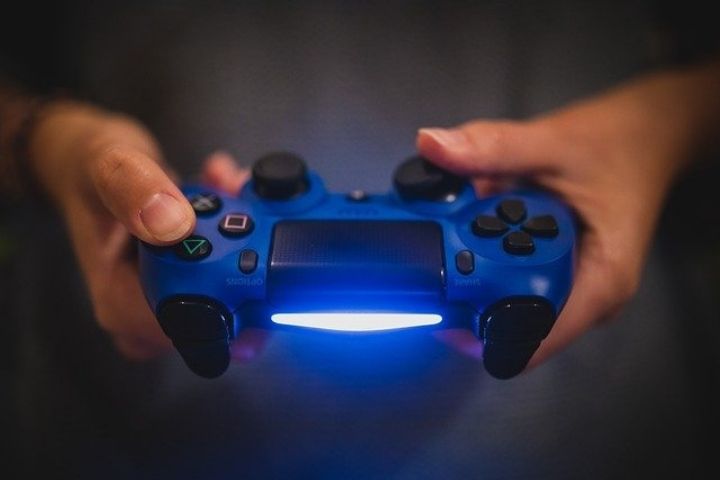 The most used video game platform on the market is Playstation, so it is not surprising that its controllers are one of the most popular peripherals. These pads have the latest technology, are ergonomic and light, making it very pleasant to play for hours. 
Sony DualShock 4 V2 Fortnite
It has an integrated speaker with which your battles in Fortnite will take on a new life. This PS4 Fortnite controller with a touchpad offers a great advantage and much more precise control. You can make the leap to the Battle Royale with the Neoversa suit, the frenzy backpacking accessory, and 500 V-Bucks, a currency that you can use in all Fortnite game modes to buy customization items.
Being a fourth-generation DualShock it includes all the improvements such as the front touchpad and the light, which changes color in certain situations.  This is an official Sony DualShock, so you can be sure of getting a quality remote.
Nacon Compact Controller
It has two internal vibration motors, which will add realism to certain aspects of the games. They also include the central touch screen. This controller has all the functionalities of a Playstation DualShock 4.
The headphone input works perfectly, allowing you to play comfortably even at night. It incorporates the LED gamer light, a 3.5 mm headphone jack, buttons with classic Playstation iconography, and a soft-touch surface that fits perfectly in the hands and, as it does not weigh, is ideal for long gaming sessions.
Razer Controller
It is a Bluetooth controller with a fast charging and synchronization cable, which has a mobile application, which allows you to control all aspects of the remote, even being able to reconfigure the buttons.  It is made for professional gamers, with a response worthy of eSports. It is a command with a different touch, comfortable, light, and very ergonomic.
It is made for professional gamers, with a response worthy of eSports. These Controls are having mechanical touch buttons and responsive triggers that allow for pro-level gaming, reacting to each pad movement quickly and efficiently.
Tutuo Wireless Controller
It has Bluetooth 2.1 technology and high-performance EDR that provides a stable signal without delays, avoiding line drops in a range of 8 meters. This could be one of the best PS4 controllers of 2021, as it is not missing any details such as the center touch screen, the front speaker, and the 3.5mm headphone jack.  It has a professional design, which improves the feeling of control and is very comfortable in the hand.
It has a completely ergonomic design. It is very light since it is made of durable and non-slip ABS plastic. It has a 600 mAh battery that will allow you to play up to 7 hours straight and that will allow a full charge in just 3 hours; being able to play while charging.
VR Shinecon Knob
This product has the dimensions and design of the original controls of the console, including its main keypad, the crosshead, the audio jack, or the touch panel. They also have the necessary precision so that you only worry about enjoying yourself while you play.
Since we are talking about a controller for PS4 with Bluetooth, there is no need to worry about cables either, which is always extra to make use even more comfortable. The controller is finished off with a battery with autonomy for about 4 or 5 hours of play, needing 2 to 3 hours to charge. The product includes a battery that offers you the power to play for 4 or 5 hours and a standby time of 720 hours.