Best Video Editing Software For New Learners——TunesKit AceMovi 2022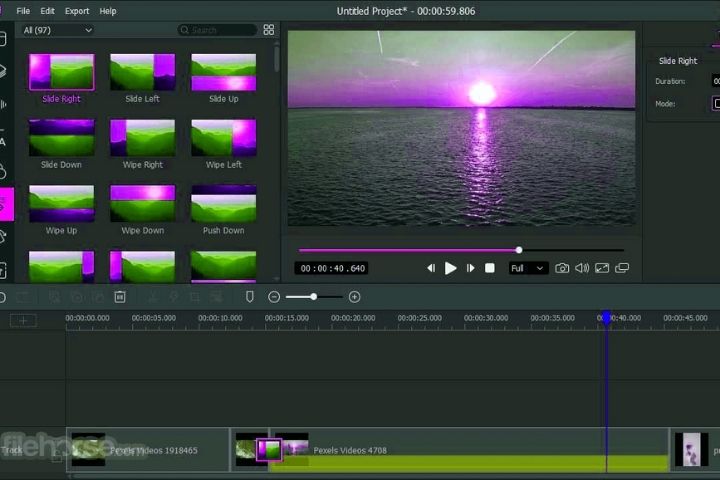 Introduction
TunesKit, currently, is the world's most popular and leading software developer dedicated to providing the ultimate multimedia and iOS solutions to customers worldwide using advanced technology and high-quality customer support.
TunesKit is proudly equipped with the help of highly competent and professional R&D team, very strict testing process and timely online assistance cell. In the future, TunesKit will do all the possible efforts for the betterment of product performance and customer service.
Main Functions
TunesKit AceMovi video editor contains various templates and effects such as video intros, text titles, subtitles and stickers help you easily create unrivalled videos.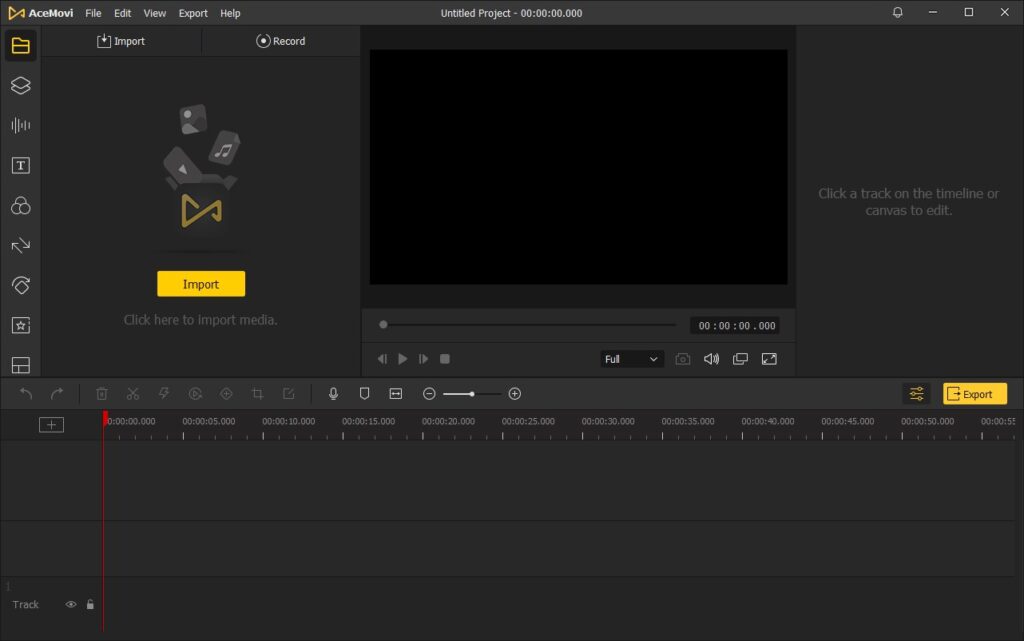 TunesKit AceMovi has built-in powerful video editing tools such as split, rotate, speed modification and trimming. If you want to try, you can use the very same tools to capture movies quickly from the screen. You can also upload data and other material from a microSD card and you can also add transitions, audio, text, photos, and much more.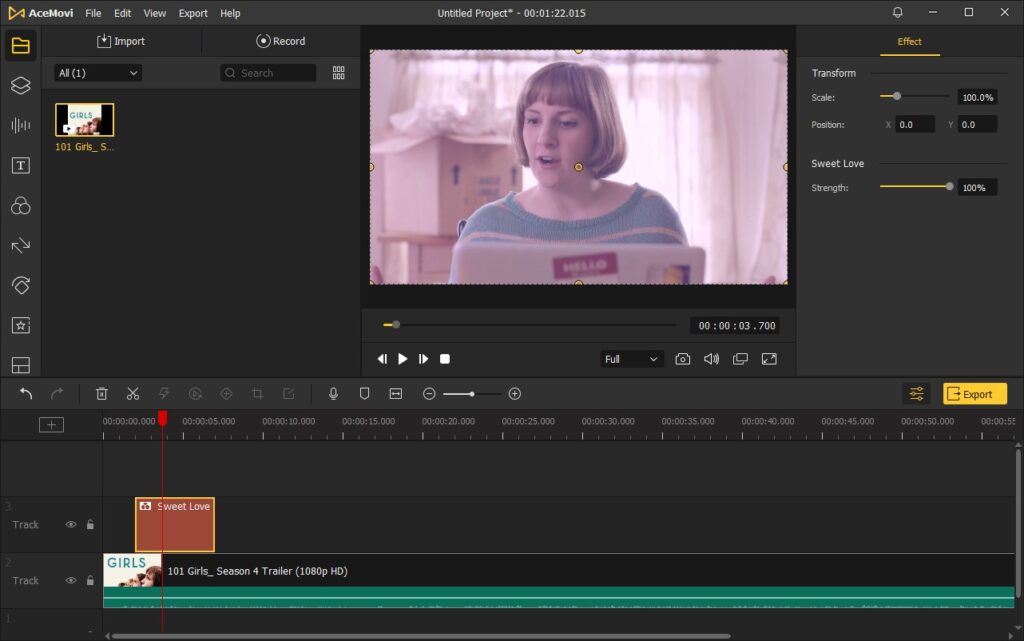 TunesKit AceMovi is one of the best and top rated video editing programs available, it allows you to edit or rewrite your videos with ease. This simple-to-use software has a lot of features and tools, containing templates, music, text, animations, transitions, and many more. Not just it can be used to make proficient videos, but it may also be used to amend home movies.
One of the best things about TunesKit AceMovi Video Editor is that it permits you to customize your video while recording your screen. You can choose to record a video on the screen and then manipulate it to get the desired effect. 
To begin utilizing the software, you need to download it first. The preview area and timeline factors will be two main aspects on the home screen. There are various options available to use such as Apple audio, transitions, and many more editing options that are available under the timeline and you just need to explore them yourself. Since the app is constructed for people who don't have a lot of editing and filming knowledge, you should have no difficulty using the software.
Even if you are not aware of the use and not really familiar with the technological factors of any video editing software, you will be able to use and regulate it easily. On TunesKit, every management is convenient and you can amend it with easy functions. A video editing software for Windows and a video editor for Mac are accessible, and users of both the software systems can take the perks of using AceMovi. All they need to do is download the related version and initiate the program to rewrite their videos.
Advantages Of TunesKit AceMovi Video Editor
TuneKit AceMovi provide excellent and various video editing features.

TunesKit AceMovi has built-in powerful video editing tools for instance one can take advantage of tools such as split, rotate, speed modification and trimming etc.

It keeps a database of your content. 

The most notable and significant feature of

TunesKit AceMovi Video Editor

is its excellent and unmatchable built-in library.

TuneKit also supports multiple formats

It also provides the live preview.

Images, templates, sound tracks, and films are some of the several elements in the library of the software. 

TunesKit AceMovi shines when it comes to a situation where you need multiple video formats. It favors many video configurations, involving MKV, 3GP, MPG, MP4, M4V, etc.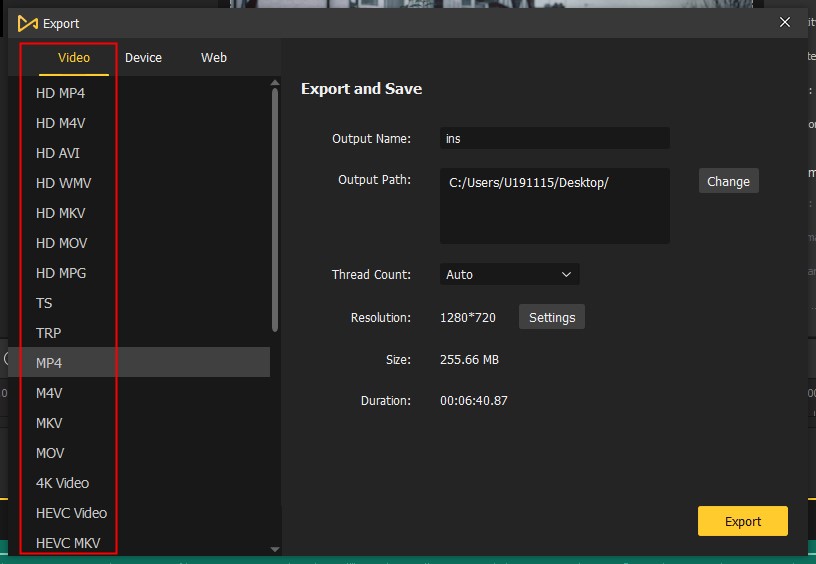 Also, you can change the recorded video after recording it by adding animation, audio, text, transitions, etc.

Tuneskit AceMovi will charge you just a few bucks which would be a very little but good investment. People going to use this software for the first time need first to pay a little fee to use it as it includes powerful video editing features. Actually, before you purchase the whole package, take benefit of the free trial. Begin it yourself and see if it matches your requirements. Once pleased, you can buy a subscription. Keep in mind that the available trial version contains watermarks for films exported from the app. Nevertheless, you will have a clear understanding about operating this editing software.

The software provides relatively simple, easy, and user-friendly interface which allows the users to observe and convert various video categories. 

Free trial of the software is accessible and easy to use. 

It also provides a personal and private built-in library.

This app is convenient to use and easy to understand for both learners and skilled video editors. You should buy it if you want smooth film editing. However, before you are going to subscribe to the software, you need to make sure that you try the free trial first to see if the features appeal to you and suit your needs.
Conclusion
TunesKit AceMovi is one of the most promising and topmost required video editing and filming software these days. It is very easy and simple to use and thus very convenient for beginners to start and learn editing using this software.