What Are The Best Wifi Surveillance IP Cameras?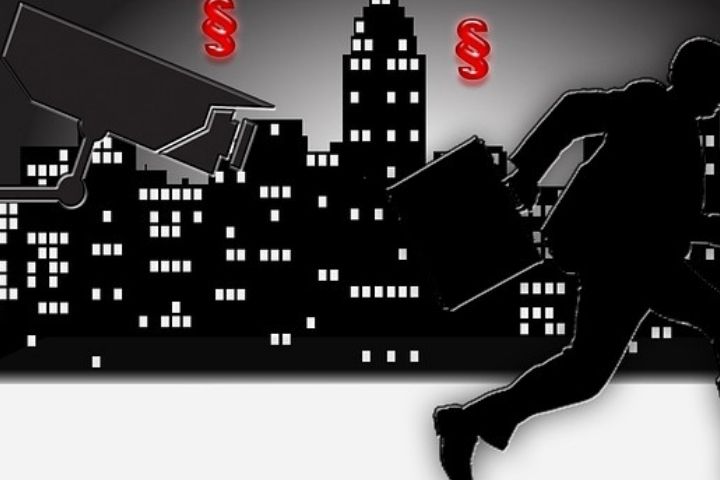 In this article, we are going to show, what are the best WiFi surveillance IP cameras of 2020, This type of devices must necessarily be compact and with a design that suits the home and its decoration. In addition, it has to ensure a good viewing angle, so that it can offer a wide viewing surface.
Netatmo Welcome (NSC01-EU)
Among the best WiFi surveillance IP cameras the Netatmo Welcome NSC01-EU, a product of the French company, very popular for years for its WiFi thermostat.
The camera has a rather peculiar design: It looks like a cylindrical object with balanced and elegant lines, although it is perhaps less easily camouflaged than other models.
The main feature of this smart security camera is undoubtedly facial recognition, that is, the ability to understand, when it detects movement, whether the people within the field of vision are familiar or unknown.
At first, you can choose to disable the recording. In the second, you will receive a notification directly to your mobile and, of course, each frame will be recorded and saved on the SD card.
The camera will be able to associate a specific face with the corresponding family member through a self-learning process, usually after one or two days of use. A true
smart device.
The application has a fairly simple interface and you will be able to see immediately what is happening in real-time at home, shop, or office. Videos are stored on the SD card (32GB memory), automatically on Dropbox or on an FTP server, so there are no cloud storage services to pay for.
The Netatmo Welcome IP camera has a viewing angle of 130 °, a high resolution ( Full HD 1080p ), and excellent video quality, also with night vision (by infrared lights).
PROS:
Facial recognition

Video quality

Smart features
CONS:
Designed more visible than other products
Foscam C1 (V3)
Foscam C1 is certainly one of the best and most popular indoor IP camera (it's also Amazon's Choice ).
The design of this home WiFi camera is very compact and stylish. This device is very easy to position, even in the most hidden corners.
Foscam C1 has a resolution of 1280x720p and a viewing angle of 115 °. The quality of the recording is quite faithful and sharp, although of course many devices with higher resolution can be found on the market. The value for money is quite good. Also, the night vision is quite satisfactory, with a range of up to 8 m.
The audio system is bi-directional. Therefore, you can talk remotely to anyone near the security camera.
The camera offers the possibility of local storage of videos on the SD card or on an FTP server, as well as a subscription to a cloud storage service, Foscam Cloud.
PROS:
Price

Very good functions
CONS:
Ezviz EzCube Pro 1080p
Ezviz, is from the Hikvision group, is one of the most popular and trusted brands in the field of surveillance and IP cameras.
The EzCube Pro smart camera is an excellent value for money product with a compact and discreet design, ideal for placing it in every corner of the house and making it remain camouflaged with ease.
The resolution is Full HD (1080p), which guarantees good image quality and excellent fidelity, also with night vision (up to 8m). This camera has a 135 ° angle of view, digital zoom (8x), and two-way audio.
In this application, you can adjust the sensitivity of the motion sensor & notify them, etc. It can be a monitor for babies or pets.
As for storage, you can choose to use the SD (up to 128GB), and Ezviz NVR (Network Video Register), or the Ezviz Cloud service.
Thanks to its compatibility with Amazon's Alexa assistant, it is possible to view images on Smart displays such as Echo Show, Echo Show 5, and Echo Show 8.
PROS:
Value for money

Quality of the videos

It Can be integrated with other Ezviz smart home products
CONS
:
Slightly improvement motion sensor (possible integration with external Ezviz sensors)
AKASO P30
Among the cheap WiFi video surveillance IP cameras we find Akaso P30, which stands out for its excellent value for the money.
In fact, this security camera has a number of features from more expensive models. The camera has a horizontal rotation of 355 ° and a vertical one of 90 °.
In addition, it offers two-way audio, a timely notification system, and above-average video quality, with smooth images and without lags and interruptions. Only the night vision would need some improvements. The company declares 10m declared, but with a distance of 5-6m, the images start to lose definition. Also, this indoor camera is very popular for monitoring babies and pets.
It offers the possibility of inserting a micro-SD (well hidden) for local storage, as well as a cloud service that can be contracted (and paid for) directly in the application for mobiles and tablets.
PROS:
Pan-Tilt function and wide rotation

Two-way audio

Punctual notifications
CONS:
Night vision can be improved in rooms
Netgear Arlo Pro 3
Netgear Arlo Pro 3 is certainly one of the best outdoor WiFi surveillance cameras and one of the best selling products in the category.
Although the price is quite high, this product is a great option for those who want to install a truly wireless IP surveillance system. In fact, you can add other cameras and control more zones. It is a security kit, which includes a base and two cameras.
Compared to the previous version, Arlo Pro 3 has a revamped design, very similar to Arlo Ultra (the 4K version). In addition, the resolution is higher ( 2K and with HDR support), the night vision in color, as well as the angle of view, now 160 °.
The cameras are fully powered by a rechargeable battery and therefore do not require the use of cables for installation.
The base station, which communicates with the cameras wirelessly, has to be connected to both the power supply and the router, via an Ethernet cable. In addition, inside the base, there is a siren with a power of up to 100db, which will activate if the cameras detect suspicious movements.
Of course, there are motion sensors with fully customizable sensitivity through the app. When the camera detects movement, it will start recording and the video will be saved in the cloud for 7 days for free.
There is also a continuous recording service, but in that case, you will have to pay a subscription to the Arlo Smart cloud service.
PROS:
Image quality and definition (2K HDR)

100% wireless system (cameras powered by rechargeable battery) and extensible

Color night vision

Integrated light
CONS:
These are the best WiFi surveillance IP cameras