What Is SEO And The Main Strategies Of SEO?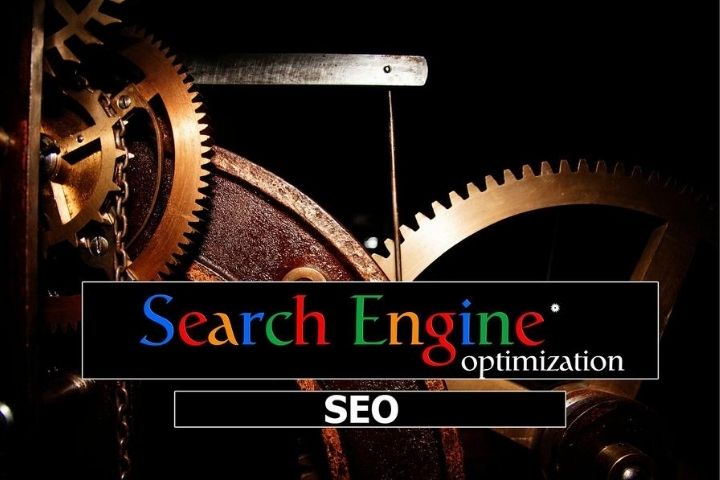 SEO stands for Search Engine Optimization. It is the process to improve the visibility of a website in the organic results of different search engines.
SEO (Search Engine Optimization)
SEO refers to organic results, that is, not paid. The complementary option (paying a cost per click to rank first for a given search) is known as SEM or Search Engine Marketing. To put a metaphor, SEO is similar to looking for good free parking next to the place where you have to go, while SEM would be the equivalent of paying for parking.
As with almost all disciplines of online marketing, SEO has evolved a lot over the years. In its origins, web positioning techniques were very primitive and relied heavily on repeating some specific keywords, while now the user experience is much more important.
The concepts and techniques that you should take into account are:
SEO Consultant
.
To achieve the goals that you want for your website, hiring an SEO agency will benefit you tremendously. Companies like Sure Oak will help your company get found online and drive sustainable growth by ensuring more traffic turns into more revenue.
Organic or Natural Positioning
.
It is the content strategy based on looking for the first organic positions in search engines.
SEO Analysis
.
The part focused on the analysis of SEO positioning data, to improve and optimize the content in real-time.
Web positioning.
They are other synonyms for organic or natural positioning. There are many types of techniques to achieve this goal.
Search Engine Optimization.
The natural positioning in search engines. Each search is called a SERP.
First Indexing
.
Google uses the information found on the mobile version of a website to compile search results.
Search Engine Optimisation Marketing
.
All marketing techniques focused on improving organic search engine rankings.
Search Engine Optimisation strategy
.
Planning the techniques that will be developed to improve web positioning.
Guest blogging
.
Guest authors on a blog. It gives value and relevance if the writers are important people in the sector.
Link building
.
Strategy based on the search for inbound links to our website.
Whitehat SEO
.
SEO techniques endorsed by search engines, ethical and that help develop a healthy and lasting SEO over time.
SEO Agency
.
Companies specialized in search engine positioning.
Search Engine Optimisation and Search Engine Marketing
.
Differences between the two concepts related to appearing in search engines. Although SEO is organic positioning and SEM is the payment strategy to appear with ads.
SEO on Google
.
SEO strategy focused on "liking" the most used search engine worldwide.
Local SEO
.
The positioning strategy focused on appearing in queries made by users locally (close to our location).
SEO Expert
.
Professional who has focused his career and experience on developing SEO strategies for clients.
Pillar pages and topic cluster. How to create a pillar content to rank better for a certain keyword and then create a content cluster around it to improve the positioning of the pillar page.
Search Engine Optimisation
.
Techniques that seek to improve the positioning of a keyword or content.
The Main Strategies Of Search Engine Optimisation
As positioning evolves, so do the SEO strategies that are applied. These are the main trends in SEO strategies that you should take into account for your website:
The voice searches. It is estimated that in 2020 50% of searches will be done through voice, with technologies such as smart speakers or the Google assistant. This implies an important change in the way in which positioning is approached since voice searches tend to be longer, longer tail, and expressed in a more natural way.
The intentionality. Artificial intelligence is increasingly playing a more prominent role in positioning. Instead of searching for keywords blindly, search engines are able to detect the intentionality of a user even if they express their search in different ways. Therefore, the focus should always be on the usefulness of the user and quality content.

Google's zero position. Increasingly, Google searches incorporate a result in "position zero", that is, that shows part of the content of a page as a direct answer to the user's question. In order to appear here, it is important to include rich data on your website.

Mobile prioritization. It is a fact that for years Google has decided the ranking of the web-based on its version for mobile phones, not that of computers. There is no excuse for not having a perfectly optimized mobile website, either through responsive website design or Accelerated Mobile Pages.