Cool Gadgets Of 2020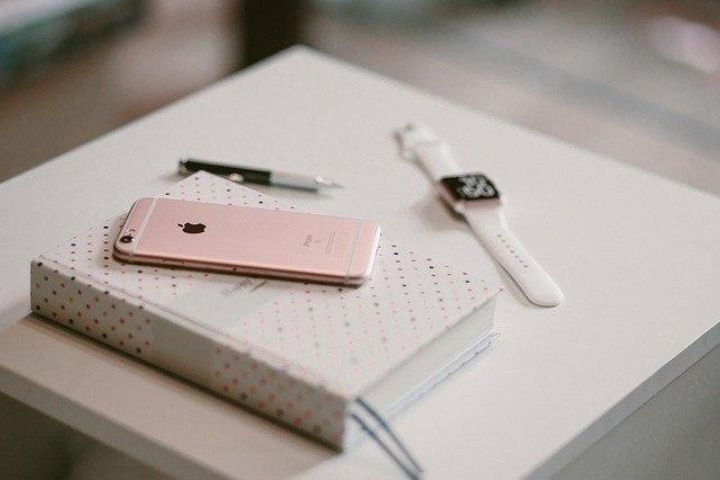 A gadget is a technological device that is specially designed to fulfill a specific function or improve the operation of other devices. In other words, it makes life more comfortable for us and allows us to enjoy the latest advances in the market.
AirPods Pro
The new generation of wireless headphones Apple has caused a sensation in the community. They have a renewed in-ear design that improves comfort and grip, so you can exercise for hours without fear of falling. In addition, they are IPX4 certified, making them resistant to sweat and splashing water.
The old touch system has given rise to a control based on "pinching" the surface of the AirPods Pro. And of course, we can continue managing all the options through the Siri voice assistant. Among its main innovations, it also includes a very effective noise cancellation system, so your calls will be clearer than ever.
And coming to the sound quality. This is what we should really care about in headphones! Well, we find treble with great presence, very consistent and fully defined bass, which we can equalize according to our preferences or the style of music we listen to. In general, both the quality of the music and the calls are exceptional.
As for its autonomy, the AirPods Pro can play music for about 5 hours and talk for 1 hour with the volume around 60%. The box itself serves as a charging center and is capable of fully recharging the headphones up to 5 times. Like almost all Apple products it is not exactly cheap, but it is certainly one of the best electronic gadgets this year
Amazon Fire TV Stick
Traditional television has taken a back seat in the face of the rise of streaming platforms such as HBO, Disney +, Netflix, or Amazon Prime Video. The problem? That current televisions have different operating systems, some of which have not been updated in a while. The solution? Buy a device that makes them "smarter", such as the Amazon Fire TV Stick.
We have the option of acquiring the Fire TV Stick 4K, which allows us to play content in HDR. In both cases, it can be controlled through Alexa, which transforms the TV screen into a home automation center similar to the Amazon Echo Show. That is, you can ask the voice assistant about other smart home gadgets you have installed.
How it is used? To enter Amazon Prime Video or Music it is necessary to have an account on Amazon. After logging in, a home screen will appear showing all the apps we have installed, as well as the different pay-TV platforms such as Netflix or Amazon. Furthermore, the interface is very intuitive, making navigation very easy.
A bit of advice! It is very important that you activate the options to match the original frame rate and adaptive dynamic range. Since they increase the fluidity of the images and automatically adapt the content to HDR or Dolby Vision to improve their quality.
Google Home
A few decades ago, science fiction movies showed us people who interacted with their home through voice. Luckily, the future is already here for a long time thanks to electronic gadgets like Google Home. It is an intelligent speaker that can also act as the nerve center of all the home automation devices in your home, whose main function is to make you more comfortable in your daily life.
You will be able to consult everything that comes to your mind, from the time it will make to the available movie card. As well as asking simple things, setting alerts or reminders and, of course, listening to music. For example, if you say OK Google, what do I have for today? It will access your calendar and indicate all the events you have scheduled. It is also capable of differentiating the types of voices, so only those users that you have accepted will be able to use this smart speaker.
We can synchronize the accounts of Spotify, Youtube Music, Chromecast, or Gmail so that you do not have to be all the time looking at the mobile screen. Raise or lower the blinds, program the lights, or the air conditioning system. And we do not forget its sound quality. Google Home sounds incredibly good even at near-maximum volume, with plenty of definition and crisp bass with little distortion
Xiaomi Mi Band 5
The Xiaomi Mi Band 5, the latest generation of smart bracelets by this Asian giant. Its main innovations include a 1.1-inch AMOLED screen that covers almost the entire surface of the device, with rounded edges and interchangeable straps with new colors.
It is the best companion for all sports lovers since it provides information on the number of steps taken, heart rate, and other very important data to increase performance and take care of our health. It is submersible up to 50 meters and it will never be necessary to remove the strap to charge it since this version has a magnetic charge to facilitate the process.
And what about autonomy? Well, it promises to be very attractive, since Xiaomi guarantees that it will be about 2 weeks depending on the use. And the compatibility? We can pair with other iOS and Android mobile devices through Bluetooth. And there are rumors that we can even make payments through the bracelet.
In addition, its software has been updated to support new sports modalities, from classic ones like running, cycling, or swimming to yoga, rowing, or free training. As well as health apps that allow us to see our heart rate or control the menstrual cycle
Anker PowerCore
We continue with our entry dedicated to the best gadgets of 2020 with this portable battery from the Anker brand. The current mobiles are loaded with new features and apps that consume a lot of battery, so their autonomy is increasingly reduced. This is why power banks have become so popular that they fit in any pocket and are capable of recharging the device several times.
To give you an idea, the Anker PowerCore 13000mAh can charge an iPhone 8 5 times or an iPhone X or Samsung Galaxy S8 3 times. In addition, it has two USB ports to recharge 2 phones simultaneously and PowerIQ and VoltageBoost fast charging technology, which together offers 2.4 A in each port. Its design is very compact and resistant, making it perfect to always carry with you