Smart Watches Ideal For Training In Swimming Pools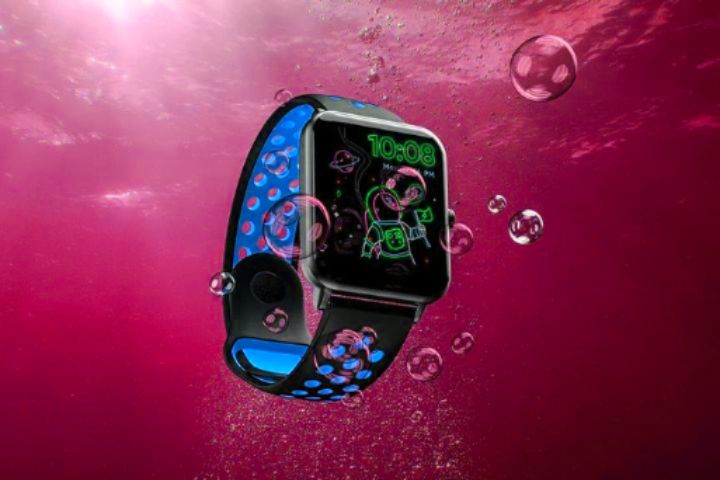 Smart Watches : Whether you have been training all season, or if you want to start with the help of water, you will need a good sports watch for swimming. A model that will not measure our strokes badly underwater and above all that does not break by submerging it. This makes us go on to recommend several ideal models.
It does not matter if you are an amateur or a professional, there are water smartwatches for all kinds of needs. You will only have to know the possibilities that we show you and stay with one of them.
Then it will be time to give everything on our part, warm up before entering the water, practice and control our breathing, as well as stretch once finished so that all summer we can perform at the highest level, extending it later until winter.
Swimming Smartwatches
Among all that we must assess before choosing a smart watch, is that all of them are prepared to resist water.
That is why we should not worry about submerging it, although we must look at the different depths that resist, but beyond swimming we will do diving.
In addition, it is worth mentioning that swimming smartwatches are able to dive into the pools without any problem, but on the beach we should be much more attentive to their maintenance.
Salt water is capable of corroding the components of smartphones and therefore as soon as you finish the training and get out of the water, we have to give it a bath of water without salt so that it is not affected by corrosion.
Polar Vantage M2
Among the sports watches to train in the water we come across a whole high range for our wrist.
This is noticeable in the price that raises it above many other possibilities, making it one of the most expensive on the market.
However, this has its explanation in the benefits that go beyond heart rate or sleep.
It is fully equipped to not miss anything when swimming, starting with the ability to dive up to 100 meters and prepared to swim in open or closed water.
As if that were not enough, its training detection system will be able to distinguish between swimming, butterfly, backstroke or other styles.
Surely with this watch there is no rival for us.
Garmin Phoenix 6 Pro
The most direct rival of the Polar is this smartwatch of the latest generation and the most advanced technology.
In this case the price is even higher, becoming a sports watch that exceeds the possibilities of everything we see in the market.
Its possibilities give you a very accurate GPS, ideal for swimming in open water and making all the records, getting all the data later on the watch or mobile.
In addition, it does not forget the option of submerging and also holds up to 100 meters underwater.
The swimming functions allow us to know the speed of the strokes, the number of arm movements and many other aspects.
With this smartwatch we will be the best swimmers, fulfilling our dream.
Samsung Watch Active 2
Among the ideal options to train in the water for a lower price, we came across this Samsung model.
It is a watch specially designed to move continuously that offers us a water resistance of up to 5 meters, which is usually more than enough.
This is accompanied by a MILSTD-810G certification so that no blow can kill it.
In its software we find everything we need, a set of available apps that give us information about our aquatic and land training.
Also other exhaustive health checks such as heart rate. A watch that proves its price, becomes a winner.
Huawei Watch 3 Active
The Chinese firm has focused all its attention on creating complete and advanced sports watches, leaving at our disposal a new advanced smartwatch with which we will not miss anything.
The latest renewal of Huawei's Watch series consists of a software based on HarmonyOS that does not disappoint with its many possibilities especially when training, with differentiated swimming modes to get the best record.
From the clock we can control so many aspects of our body that surprise us, because they range from body temperature, to heart rate and blood oxygen level.
Submersible 5 meters underwater, it is able to help us control our underwater investments and every movement.
Also Read : Boost Your Sales With Emailing