What Are The Best Laptops For Teleworking?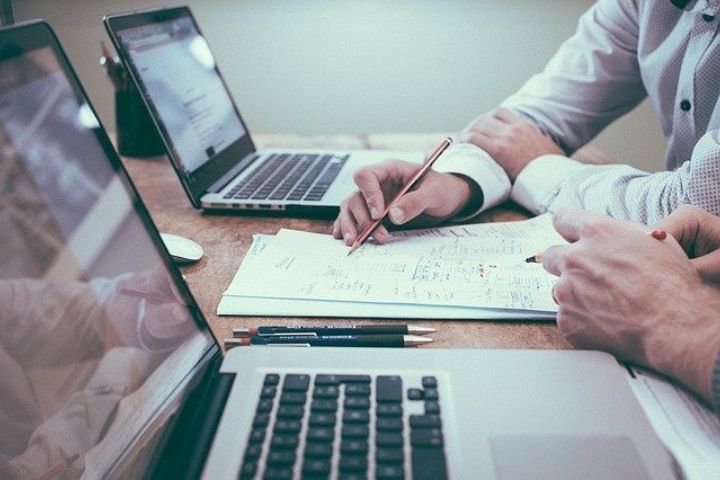 Laptops  prices decreased for the first time this year by 2.4%, but continued to grow in the professional environment, while laptop sales grew by 1.4%, favored by the adoption of mobility in the business environment . The corporate segment grew 4.9% year-over-year as device renewals continued and Windows 10 adoption recovered, while the consumer segment decreased 4.1%.
Dell Latitude 7400 2-in-1 Laptop
The Dell Latitude 7400 2-in-1 laptop features an ultra-compact GORE thermal insulation system , which leads it to provide lower levels of thermal conductivity than air.
On the other hand it has incorporated a proximity sensor (Dell Express Sign) that includes Intel Context Sensing. This makes the sensor detect the presence of the user with the help of the infrared camera, automatically turning on the system thanks to Windows Hello .
The Dell Latitude 7400 2-in-1 laptop sports a machined aluminum finish and Gorilla Glass 5 protection that provides greater durability and resistance. And the battery? It integrates a 52 Wh four-cell model to run for several days and is also compatible with Dell Express Charge , a technology that the manufacturer indicates can charge up to 80% of the laptop's capacity in one hour. It is ready to be used with digital pens. 
Lenovo ThinkPad X1
The Lenovo ThinkPad X1 Carbon range is characterized by integrating notebook computers with a compact design, batteries with a long autonomy and an off-road structure. they are tested with 12 military-level specifications and subjected to a large battery of tests that allow to authenticate its durability and resistance in extreme conditions.
Lenovo ThinkPad X1 laptops, with processors that are part of the tenth generation Intel (up to Core i7 vPro), an LPDDR4 memory of up to 16 GB and PCI SSD storage of up to 512GB SSD in size that ensure high levels of performance and productivity .
Microsoft Surface Laptop 3
The Microsoft Surface Laptops 3 balances a sleek aesthetic (for example, the outer shell is aluminum) and high productivity. In this case, it offers up to 50% more performance than the previous generation and it is possible to enjoy a 20% larger touch panel that favors comfort.
This Microsoft Surface Laptop 3 has quad-core processors that are part of the tenth generation Intel Core: the options are the i5-1035G7 and i7-1065G7 models. The size of the LPDDR4x RAM is also selectable. Thus, for example, in the case of the 13.5-inch computer, the consumer can choose two sizes (8 GB or 16 GB).
The 15-inch, on the other hand, you can choose between three capacities: 8 GB, 16 GB or 32 GB. The front cameras of the Microsoft Surface Laptop 3 have also been improved and, from the sound point of view, we must highlight the presence of OmniSonic speakers with Dolby Audio sound and dual microphones.
HP Elite Dragonfly Notebook
The HP Elite Dragonfly Laptop is a convertible ultralight weighing less than a kilogram that promises a range of up to 24.5 hours according to the manufacturer. It comes with an ultra-thin , backlit keyboard and a new lighter touch pad for a better working experience.
 It has 13.3-inch panel and Full HD resolution, it is possible to enjoy the latest Wi-Fi 6 connectivity, this is characterized by delivering file transfer speeds up to three times faster than Wi-Fi 5.
It runs on the orders of the Intel Core i5-8265U chip, an 8 GB LPDDR3 memory and a 256 GB PCIe NVMe SSD plus 16 GB PCIe NVMe Intel Optane hard drive. The operating system is Windows 10 Pro 64-bit and the graphics remain integrated (Intel UHD 620)